Would you like to gain greater advantage from the expertise and experience of your employees as you craft your organization's strategy?
If that's a goal for your senior leadership team, today is the day to download our latest FREE mini-book, "Results!!! – Creating Strategic Impact throughout Your Organization."
Executives worldwide are downloading the new Brainzooming strategy mini-book to gain insights into cultivating strategic thinking, developing strategic alignment, and fully engaging their employees in strategy.
Today, we want to ensure all our readers are aware of the value they can unlock by downloading "Results!!!"
25 Reasons You Need the "Results" Free mini-Book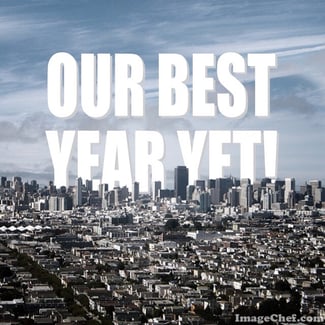 Here are twenty-five reasons you should download the free "Results!!! Creating Strategic Impact throughout Your Organization" mini-book RIGHT NOW.
It offers senior executives:
A way to approach "developing strategy very differently," versus handing everyone cumbersome strategic planning templates to complete. (Page 1)
Strategy development techniques that will work even in organizations without innovation-friendly cultures. (Page 2)
Action steps for each of the ten lessons so you can begin implementing them right away. (Throughout)
Techniques to demystify strategy and strategic planning. (Page 5)
An approach to effectively align strategy the organization's daily activities. (Page 7)
A simple set of questions to use in focusing their teams on strategic issues that make a big impact on the business. (Page 8)
The granddaddy of all strategy questions to create more innovative strategies, greater focus on priorities, and stronger growth leadership. (Page 9)
A credible, realistic way to increase engagement through expanding employee involvement in the front end of innovation. (Page 11)
Ways to better prepare employees to anticipate and respond to customer opportunities that don't fit neatly into policies and procedures. (Page 13)
A case for how broader participation in strategy benefits (rather than slows) implementation. (Page 12)
Action steps focused on pushing the boundaries of how senior executives include emerging leaders in strategic planning discussions. (Page 12)
A proven way to identify which senior leaders and management team members match three vital strategic perspectives for creating strategic impact. (Page 14)
Insight into the three types of voices to include in developing strong strategies and implementation plans. (Page 15)
A four-question diagnostic to identify the right mix of "structure and space" enabling non-strategists to contribute to innovative growth strategies. (Pages 18)
Ideas for a game plan encouraging reluctant and apprehensive employees to engage in strategic planning conversations. (Page 19)
An equation to identify how many total ideas are needed to reach the number of high-impact ideas you are seeking. (Page 20)
Five secrets to more efficiently generate on-target, strategic ideas. (Page 22)
Ways a strategic detour completely changes the innovation impact of strategic conversations. (Page 23)
Techniques to break the, "We've been there, tried that, and know better" attitude of experienced management teams. (Page 24)
Seven questions to make strategy understandable for all employees (Page 26)
A three-point checklist for gauging a strategy's clarity and simplicity. (Page 27)
Examples of how strategic conversations among employees trump strategic plans delivered in notebooks. (Page 28)
Three ways to directly connect strategy planning conversations to how the resulting strategies will be implemented. (Page 29)
The inside scoop on a no-cost daily resource to cultivate a fresh perspective on innovative strategy.
The Results!!! mini-book is FREE!!!
Those are the first twenty-five reasons you should download Results!!!
If you're a senior executive seeking dramatically different results for later this year and early 2016, today's the day! Download Results!!! Right now!!!
10 Lessons for Engaging Your Employees to Create Stronger Results
FREE Download: "Results!!! Creating Strategic Impact"
Senior executives are looking for employees who are strong collaborators and communicators while being creative and flexible. In short they need strategic thinkers who can develop strategy and turn it into results.
This new Brainzooming mini-book, "Results - Creating Strategic Impact" unveils ten proven lessons for senior executives to increase strategic collaboration, employee engagement, and grow revenues for their organizations.
Download this free, action-focused mini-book to:
Learn smart ways to separate strategic opportunities from the daily noise of business
Increase focus for your team with productive strategy questions everyone can use
Actively engage more employees in strategy AND implementation success