Since The Brainzooming Group launched, we have developed many strategic thinking exercises and models applying our methodology to diverse clients and business situations.
The result? We are further along and can even more easily customize these strategic thinking exercises to your needs if you face comparable situations. That is a major benefit if you want an outside, strategic perspective and need to start right now!
16 Strategic Thinking Exercises Ready to Go Right Now!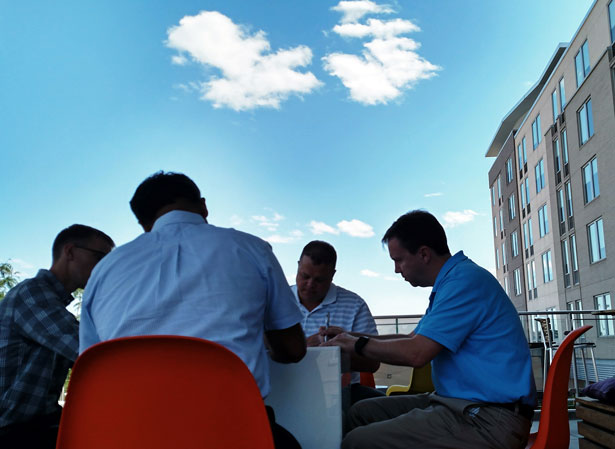 Review this list and identify the business opportunities or challenges that are incorporated in your strategic plans – or not. If any of these are on your agenda for this year, contact us. We can customize the strategic thinking exercises specifically for your organization and start moving even faster than normal!
We are trying to develop new strategies and strengthen our organization's strategic perspective.
We know we need to use content marketing, but we're struggling to connect the content to our brand and audience while generating real business returns.
Our focus is on innovation, and we need to bring it to life and create results before we lose interest and move on to the next big strategy.
Our innovation pipeline is dry, dry, dry. We think we have all the best ideas, but we struggle with innovating on new product development in our industrial market.
We need bigger, bolder thinking than we seem capable of to battle these new types of competitors. We're a premium product (with a price to go along) and are getting picked apart by brands that don't deliver what we do.
It would be great to invite a large group of customers to help identify their opportunities and challenges, weigh in on new product preferences that might address them, and imagine what more their favorite ideas should do. It sounds like a focus group, but it's bigger. Is that possible to do?
Our product team is creative, but they are tapped out right now. We need a way to re-energize their creative juices, while they learn some new creative techniques AND develop new product ideas at the same time. It's a lot to ask, but we need this to stay ahead of the marketplace.
We have a new product coming out this year, and we're struggling with what to call it. We don't want some cutesy name or something that sounds made up, and nobody has come up with the right idea yet.
Any of these opportunities and challenges familiar to you?
Are you under pressure to make one or more of these happen right now?
You owe it to yourself: contact us so we can talk through what you need to accomplish and see if it makes sense to work together.
We can get moving with the strategic thinking exercises and workshop implementation that will deliver results for you faster than you have ever imagined! – Mike Brown