I received an email recently about presenting to a technology marketing group on ideas for how to incorporate social media into your daily life. Thinking about the topic prompted this list of finding ideas on what to blog about in your daily life that is relevant for your social media audience.
As I always tell audiences, there are blog topic ideas in everything and every situation you encounter. While that is true, it is not as actionable as having a list to prompt you with specific situations to help you decide what to blog about in your daily life.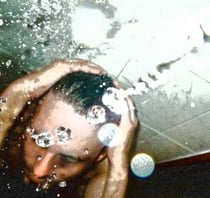 Today, you could consider these fifteen blogging topic ideas from:
Top stories from the morning news show you watched.
A novel idea that occurred to you in the shower.
Headlines in your newspaper or online feeds.
Topics customers are talking about during sales calls.
Questions being raised during customer service interactions.
Your opinion on today's industry news.
Answering a question you received during a presentation.
A story you heard at lunch.
Insights gained from a conversation with a colleague.
Whatever the interesting person you met would like to cover in a guest blog post.
Information you shared in a capabilities presentation you delivered.
What you are doing for a customer today that provides tremendous value.
Sports analogies from the sports your kids are playing.
A perspective on a book you are currently reading.
Something you see on television this evening.
The moral of this blogging topic ideas story?
There are blogging topic ideas throughout your daily life, and it takes opening your perspective only slightly to find ideas for pages and pages of compelling blog content to share with your social media audience! – Mike Brown

If you're struggling with determining ROI and evaluating its impacts, download "6 Social Media Metrics You Must Track" today! This article provides a concise, strategic view of the numbers and stories that matter in shaping, implementing, and evaluating your strategy. You'll learn lessons about when to address measurement strategy, identifying overlooked ROI opportunities, and creating a 6-metric dashboard. Download Your Free Copy of "6 Social Media Metrics You Must Track!