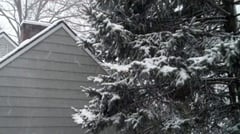 It's that time of year when it's cold (both in temperature and creatively), and it seems there are fewer people around to be seen and talked to in person. Do you notice the same thing during January? Surprisingly for an introvert, this drives me crazy! At times, having fewer people around can lead to more reflection and introspection. But it can also create frustration, either personally or from simply watching what's getting tweeted every day. One way of dealing with all the grayness of January is to ask questions, so here are eleven questions. They're mainly rhetorical questions, but if you feel compelled to answer some of them, I'd love to hear your thoughts!
Have you ever tried to fix a typo and each time you try, it just keeps getting worse?
Do you also find that you rarely learn while talking, but learn a lot from hearing others' perspectives?
There is such pressure to "do, do, do." But if you're always mentally full, how are you going to find room to grow, create new ideas, & change?
If you pick somebody else's brain, will it ever heal?
When a new idea is presented, do you start with what won't work, or do you begin with what might work and build from there?
When someone's tried to help you, don't you think finding SOMETHING to be enthused about and acknowledge will make them try even harder next time?
You can find yourself to be "too smart" about your situation to see new opportunities. What are you doing to continually refresh your perspective?
Michael Stipe of R.E.M. reportedly went through a period where he wouldn't use the word "I" in a song's lyrics. Could you keep writing if you didn't use the word "I"?
If the only constant in your life is excuses, that's a problem. When are you going to start fixing it?
Have you noticed that a great idea is easily considered a "gimmick" by someone who didn't come up with it?
Are you aware that saying "thank you" is no more or less necessary online than offline? – Mike Brown
For an innovative boost, download the free Brainzooming ebook, "Taking the NO Out of InNOvation" to enhance your creative perspective! For an organizational boost, contact The Brainzooming Group to help your team be more successful by rapidly expanding strategic options and creating innovative plans to efficiently implement. Email us at brainzooming@gmail.com or call us at 816-509-5320 to learn how we can deliver these benefits for you.