If you've been a Brainzooming reader for any length of time, you've seen discussion about Jay Conrad Levinson's guerrilla marketing strategies. We frequently adapt his standard guerrilla marketing approach to help businesses customize their marketing implementation toolkits. This allows them to take best advantage of low incremental cost resources available to them.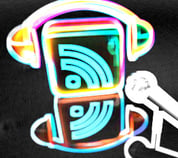 Relative to social media strategy, we've modified and narrowed the approach so organizations can more effectively explore resources for dramatically strengthening social media implementations. Creatively mining these ten areas will allow an organization to identify additional ways to activate its social media presence:
Address topics your target audience members find motivating
Share ways to help audience members be more successful
Emphasize basic message points and themes you use elsewhere
Contact the people already producing other content in your business
Enlist anyone doing informal social media efforts within your organization to help
Adapt material from currently existing communications pieces
Be visible where audience members are receiving your current messages
Piggyback on interactions you already have with targeted audience members
Invite natural influencers of the target audience to participate
Reach out to other organizations who'd want to partner in targeting your audience
If you haven't tried these ideas, give them a shot and you'll be pleasantly surprised with the positive impact they'll have on your social media strategy. – Mike Brown
The Brainzooming Group helps make smart organizations more successful by rapidly expanding their strategic options and creating innovative plans they can efficiently implement. Email us at brainzooming@gmail.com or call 816-509-5320 to learn how we can develop an integrated social media strategy for your brand.