Looking for ways to spice up your organization's strategic planning process before you lock into the same old strategy ideas shaped by your senior team's conventional wisdom?
Try asking surprising strategic planning questions to push your leadership team toward new thinking.
Here is where we are coming from: when someone with romantic interest in you gives you a gift, it's usually attractively, even lavishly, wrapped. Discovering the wonderful new treasure awaiting you requires tearing off the wrapping paper. Now apply that idea to the traditional industry knowledge – the conventional wisdom of your business.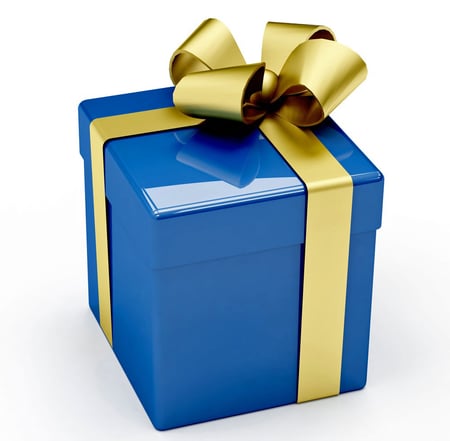 Conventional wisdom is especially prized by executives with tenure and experience in one industry, company, and/or discipline. While conventional wisdom can speed decision making and prevent you from repeatedly making the same mistakes, it also is a powerful weapon to stand in the way of new thinking, innovation, and applying creativity to business strategy.
Just as you must tear away wrapping paper to get to the great gift inside, you must tear away conventional wisdom that stands in the way of innovative strategies. This is vital to move an organization in new, innovative, and disruptive directions.
Strategic Planning Questions that Create Surprise
One key to greater creativity and innovation is the ability to temporarily forget what you know. That's where unusual strategic thinking questions provide an element of surprise when developing strategy. Executives quickly become overly familiar with standard strategic planning questions:
What are our strengths and weaknesses?
What are our threats?
What opportunities do we have?
Try twisting traditional strategic planning questions in new, unusual ways. You will quickly see how surprising questions lead to new, unexpected, and insightful ideas that spark winning strategies.
If you're interested in a treasure trove of strategic planning questions addressing multiple important business areas, download our eBook, The 600 Most Powerful Strategic Planning Questions (The Brainzooming Group Uses. So far.)
Also, for more ideas on spicing up strategic planning, you need to grab your copy of our FREE Brainzooming eBook: 11 Not Stuffy for Work Ways to Spice Up Strategic Planning!
Don't settle for boring strategic planning. Use these free resources to bring new life to your planning today! – Mike Brown