YouTube is ruining Super Bowl advertising!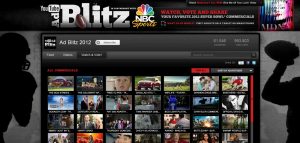 I wrote that statement during the 2011 Super Bowl along with a few reasons why, but never turned it into a complete blog post. After taking part in Max Utsler's sports media class at The University of Kansas last week as Max discussed his ongoing research on Super Bowl advertising and after watching this year's Super Bowl advertising, the pieces I needed to fill out the blog post fell into place.
So let me say it again: "YouTube is ruining Super Bowl advertising."
What do I mean by that?
As my dad, who spent nearly all his career selling television advertising at a TV station in Hays, KS, is quick to remind me, a good television advertisement has:
A simple, understandable message
Repetition of the message in some manner, either within the ad or through repeated airings
Clear information on how to take action on the message
In the days when the only place to see a television ad was on television, advertisers strayed from this formula at their own peril. Successful television advertising routinely delivered on all four - even very memorable Super Bowl ads.
What's Happening to Super Bowl Advertisements?
Fast forward to the dramatic changes taking place with Super Bowl advertising in the age of big dollars for TV spots and free space on YouTube and other social media channels. Here's what's happening:
Super Bowl advertisements need to be seen many times online (i.e. on YouTube) after the Super Bowl (and increasingly before) to justify the upfront investment.
There's a presumption (largely true) that people will only invest time to watch Super Bowl ads online that are entertaining.
It's easier to craft a potentially entertaining Super Bowl ad which minimizes the advertiser's message in favor of heavying up on cinematic storytelling, visual engagement, emotional triggers (humor, lust, drama, etc.), and suspense.
The frequent result is a crop of Super Bowl advertising with only tenuous connections to simple, understandable, repeated messages and clear calls to action for Super Bowl advertisers.
Because of these dynamics, we now have a slew of poorly done "television ads" for the Super Bowl that:
As I mentioned in yesterday's Brainzooming blog post, I received a true appreciation for these disconnects when viewing 2012 Super Bowl advertising with a group of people in a home party setting. Super Bowl advertising which depended on subtlety to carry the day didn't. That's why the H&M ad with David Beckham worked; it got its simple message (H&M, David Beckham, Bodywear) across clearly and multiple times in 30 seconds.
But here's the flipside of YouTube ruining Super Bowl television ads.
The good part of these dynamics is that advertisers are now taking a sponsorship strategy to their Super Bowl investments. This sponsorship strategy link is what clicked for me in Max Utsler's class the other day at The University of Kansas. Max discussed all the things advertisers are doing to showcase Super Bowl creative as they try to activate their "sponsorships" through multiple channels to maximize the ROI from Super Bowl advertisements.
With a sponsor's view of the Super Bowl, smart brands are getting the full advantage from their investments. YouTube viewing is an important foundation to these increasingly integrated marketing communications and brand strategies.
As was discussed on #SocialChat last night, there are still many integration opportunities brands aren't seizing in social media. If H&M had featured a Twitter chat with David Beckham as a follow-on to its commercial, I have a feeling my laptop computer would have been ripped from my hands by some of the women in attendance!
This represents a huge integration opportunity for Super Bowl advertisers next year to go beyond simply asking people to watch their Super Bowl ads online. - Mike Brown
The Brainzooming Group helps make smart organizations more successful by rapidly expanding their strategic options and creating innovative plans they can efficiently implement. Email us at info@brainzooming.com or call us at 816-509-5320 to learn how we can help you enhance your strategy and implementation efforts.