Dominick, a Senior PMO, Program & Project Leader, reached out directly asking for clarification on a previous article about project management: 8 Characteristics of a DRI (a directly responsible individual). Here's an excerpt from Dominick's email: "You wrote, 'each major step needs a DRI . . . to move an initiative toward creating strategic impact.' How does that apply to the project as a whole? Is there a DRI for the entire project that is accountable for the project delivering the intended value? How does that role differ/interact with the Project Manager?"
Let's tackle the questions about a project manager vs. a DRI.
#1. Does a project as a whole need a directly responsible individual?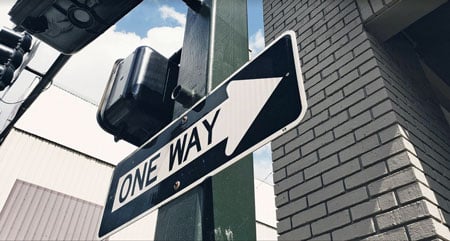 Yes, it does. When I was referencing an initiative, I was thinking about something that represents a major strategic activity. That might include:
Developing a new product
Standing up a business unit
Making a major physical move
Targeting an acquisition
Improving operational performance
Changing a service model
Rebranding
That's a brief list of possibilities. These types of initiatives include multiple projects to bring them to fruition. Because of this, the overall initiative needs a DRI as do all the strategic initiative's individual projects.
When helping a client identify an initiative team, we push for having a strong overall DRI AND including multiple other DRIs to own related projects. These individuals may naturally be DRIs because of their organizational responsibilities. For example, someone charged with new product development responsibilities is an obvious candidate to lead any new product development.
The initiative DRI could also be someone with no direct responsibility who possesses strong DRI characteristics (or the potential for them to emerge). As an example, within months at my first marketing job at a Fortune 500 corporation, my boss assigned me to lead the team developing a new global service marketing plan. I was a marketing analyst but was leading multiple directors and even my boss' boss on the team. Her boss was the VP who had owned ultimate organizational responsibility for the new service even though I was on the hook for the marketing plan.
#2. How does a DRI role differ / interact with the project manager?
From our view, the DRI and project management roles are different, although the same person can fulfill both.
The DRI, as spelled out in the original article, is working with the team and the organization to strategically and innovatively bring the initiative to fruition. That's a role heavy on organizational, people, strategic, resource, sell-in, and launch dynamics.
The project manager is responsible for, among other things:
Setting the pace of the project team's activities
Handling meeting and group logistics
Keeping an eye on whether people are progressing toward their commitments
Suggesting adaptations in the initiative activities as new realities emerge or things don't happen as originally planned
The best DRI candidates are also strong project managers. If not, though, you need someone in a separate project manager role to closely partner with the DRI to make everything work well.
Thanks for the question, Dominick! It points to the importance of planning ahead for successful results even as you select an initiative team. To find out more, including an overview of identifying strategic leaders, check out both Fast Forward and – Mike Brown
We'd LOVE you to subscribe to the Brainzooming newsletter? If you haven't before, NOW is the time to stay current on all our actionable strategy, innovation, and branding tools!