In researching a presentation on cultivating strategic thinking, it's clear there's a significant gap between senior management expectations for strategic thinking effort (perhaps 1/3 of the senior team's time) and what happens (typically less than 1 hour per month, if any time at all, is spent on strategic issues).
Why the gap?
Three potential reasons emerge:
By changing strategic thinking perspectives, it's possible to address each of these gaps, and incorporate many people throughout an organization into strategic thinking.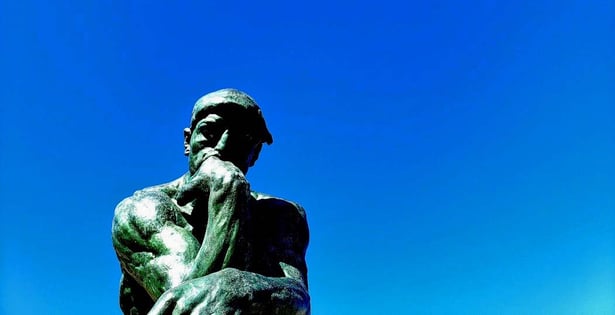 Defining Strategic Thinking Simply
One reason strategic thinking doesn't take place is there isn't a clear understanding of what strategic thinking is. As a result, ill-fated attempts to be "strategic" fall short, creating a reluctance to deal with strategy.
It helps to start with a simple definition of "strategic thinking" to serve as a guide: Addressing Things that Matter with Insight & Innovation.
There are three important elements in the definition that shape great strategic thinking:
"Things that Matter" – Strategic thinking focuses on fundamental opportunities & issues driving the business, not on far away things that are irrelevant to moving the business ahead. To do this successfully, you have to:
Understand the Overall Business & Direction – What's important to the business and its customers – past, present, & future? There are various questions whose answers identify this, but one of the best is, "What are we trying to achieve?" You can always return to this question to re-set a tactic-oriented discussion.
Realize there are Various Strategic Viewpoints - What's strategic can differ on whether your view is company-wide, departmental, functional, or personal. Clearly identify which view your strategic thinking is addressing.
Take "Time" Out of Your Definition of Strategic – Strategic issues can take place this afternoon just as easily as in the future; just because something's years from now doesn't necessarily make it strategic. If you don't realize this, you'll never get to strategic discussions because the pressing issues of the business (which may be hugely strategic) are considered to be tactical concerns that need to be solved right away without a lot of thinking getting in the way.
Use Exercises Designed to Help Tackle Challenging Issues - Using strategic thinking exercises will help neutralize traditional (potentially biased) perspectives, reducing unproductive politics and blind spots that stifle strategic thinking.
"Insight" - Strategic thinking starts with relevant insights. Combine & analyze diverse information from various sources (especially external data) and identify relationships that can lead to dramatic impacts. You can start by assessing your strengths, weaknesses, opportunities, and threats.
"Innovation" - One of the best approaches to project future relevant events is to consider multiple perspectives and think through a full range of possibilities that may develop. Once again, there are simple question-based exercises that can help foster a more innovative look at the business.
Awakening Strategic Thinking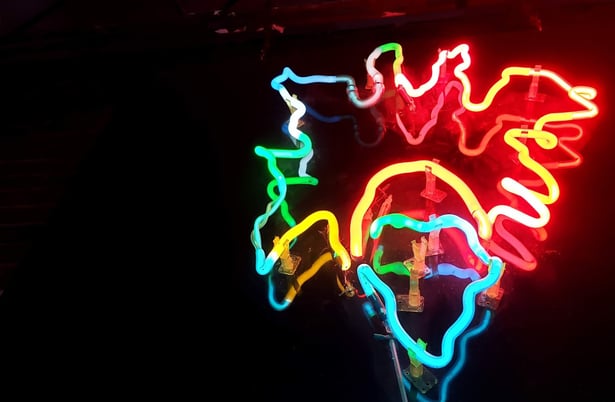 If senior managers are the only ones sanctioned to think strategically, that's a real problem. A company's senior team tends to view the world in a relatively homogenous manner – from having shared experiences to holding a common perspective on the company and the market.
Great strategic thinking comes from diverse perspectives, cultivated and managed toward a view of the current & future business environment that increases the likelihood of creating strategic impact. Achieving this means spreading strategic thinking responsibility throughout the business.
Here are some fundamentals for accomplishing this:
Keep track of who is thinking and how they think – In bringing people together for strategic thinking, make sure three vital perspectives are represented with people that have:
Solid, front-line business experience (to help frame business issues)
Broad functional knowledge (with an understanding of capabilities)
Creative energy (acting as catalysts to view things in new & unconventional ways)
Take time to think – Set aside time for strategic thinking. This requires a willingness to invest dedicated time to consider a lot of possibilities, to narrow focus to the best ones, and then to develop & implement them. Focused time helps create an environment allowing people to selectively turn off conventional wisdom, triggering many more possibilities.
Use structure to increase output and efficiency – In initial phases, brainstorming rules help to productively manage how people with varied perspectives can increase the number of ideas generated very efficiently. Some starting principles include:
Have people say what comes to mind right away, not censoring themselves or others.
Use short, intense brainstorming spurts – spend minutes, not hours, considering an issue from multiple perspectives.
Emphasize the quantity of ideas over perceived quality or practicality. Set a demanding goal – typically look for 4 or 7 ideas per minute when brainstorming.
A Couple of Strategic Thinking Tools
Here are many productive question-based strategic thinking exercises for a broad set of business situations. These two provide a sampling:
"Where Do We Add Value?"
The first one is an assessment-based exercise focusing on where a business or internal department adds value for its customers. Themes that emerge help to identify areas for near term focus or elimination.
First, answer the following questions. Ideally this would take place in a pre-session survey:
What are the TOP 3 things we do that ADD INCREDIBLE VALUE for customers?
What are the TOP 3 things we do that DON'T DELIVER INCREDIBLE VALUE because we can't/don't focus enough time, attention, and/or resources on them?
What are the TOP 3 things we do that ADD LITTLE OR NO VALUE for customers?
Record the answers. Look for themes – areas of agreement & disagreement. Based on the themes that emerge, have your group answer the following questions:
For Areas of Current Incredible Value – How do we continue to grow the value delivered to provide even greater advantage?
For Areas that Don't Deliver Incredible Value Because of Limitations – How can we work around resource limitations? What are new approaches to increase value? If we can't fix this, should we eliminate trying to have an impact in these areas?
For Areas Where Little or No Value is Delivered – Is each of these critical? Are there opportunities to exit, eliminate, or re-work these activities? If it's warranted, what steps can we take to make dramatic improvements in the value delivered?
This exercise has you look for analogous situations to yours, going to school on others who are smarter or better than you are in solving similar challenges.
The first step is to identify the characteristics of your situation or challenge, asking yourself the following questions to find ways to generalize your situation:
What is this really trying to accomplish?
How would I describe this situation in 5 – 7 words?
What's this like in other businesses?
Identify who else faces a similar situation to your generalized business challenge and then use their perspective to identify how they'd address your situation and solve it:
Who else faces this?
How are they addressing it?
What would it be like if we addressed it similarly?
There are many more strategic thinking exercises, but these two are beneficial ones to apply to common business situations that you may face.
Turning Strategic Thinking Into Creating Strategic Impact
Strategic thinking often falls short because specific outcomes are difficult to trace back to the effort put into strategic thinking or planning.
Beyond approaches covered previously to focus strategic thinking, broaden participation, and increase its rigor, a few principles can help create more tangible outcomes.
Be prepared with a rigorous prioritization approach – Frequently, 5 to 15% of the possibilities from a strategic thinking session have near-term development potential or strong relevance. A great first pass prioritization approach is to approximate the number of ideas your team has generated and divide it by 5 to arrive at 20% of the ideas. Divide this total by the number of participants; the result represents how many ideas each person will be able to select based on their belief in an idea's strength and/or potential.
Let participants start narrowing – With their individual idea "allowances" set, participants can begin selecting ideas that they'll take through the prioritization process. Ideas chosen can be their own or those of others. The important thing is that participants believe in the ideas they select.
After each team member has selected a set of ideas, ask them to make an initial assessment of each idea using the following questions – What are the idea's strengths? What are the idea's weaknesses? What's unexpected or unusual about the idea relative to the status quo? What's your initial recommendation about how the idea could be addressed? It's beneficial to share these initial thoughts aloud to familiarize group members with ideas that may have been overlooked.
Perform individual ranking with group input – Following the initial report-out, use a 4-box grid to allow individuals to place their ideas relative to two dimensions:
Potential Impact – On a scale from Minimal to Dramatic
Implementation Ease – On a scale from Easy to Difficult
Once individuals have placed ideas on the grid, talk through each one to see what support or challenges there are within the group. Typically, team members will overstate the number of easy to implement ideas that are expected to have dramatic impact. If true, these ideas are very attractive, but often they'll have less impact or may be more difficult to implement than originally suspected.
Don't be afraid to consider moving an idea if there's a clear take from the group that it's stronger or weaker than its original placement. The result of this combined individual-group exercise should be a much more refined set of ideas, with a good deal of input to set the stage for selecting a few ideas that will be pursued further for development.
Keep track of what's left over – It pays to track the ideas that aren't selected initially. These often resurface later and it's nice to be able to tie them back to the strategic thinking efforts that you've been conducting.
What's Next?
Ideally you are better prepared to cultivate strategic thinking in your department or business and then to do something with it. Subscribe to the Brainzooming blog, get ongoing learning, and schedule some time soon for fruitful strategic thinking! – Mike Brown
The Brainzooming Group helps make smart organizations more successful by rapidly expanding their strategic options and creating innovative plans they can efficiently implement. Email us at info@brainzooming.com or call us at 816-509-5320 to learn how we can help you enhance your strategy and implementation efforts.