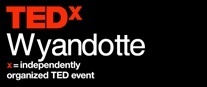 "Diversity and Ideas in the Porous Community" will be my talk at the first-ever TEDxWyandotte on April 2, 2013 at Kansas City Kansas Community College (KCKCC).
TEDxWyandotte - Core Impact: Exploring Ideas that Enrich a Community
The theme chosen by TEDxWyandotte curator Shari Wilson, Jay Matlack, Organizing Committee Chair, and the rest of the organizing committee is "Core Impact: Exploring Ideas that Enrich a Community."
Among the other presenters announced so far are Adam Arredondo, CEO and co-founder of Local Ruckus, and Afro Cuban band, Making Movies. There are a number of other fantastic speakers representing compelling community efforts, but I'm sworn to secrecy until they are officially announced!
This will be my first TEDx talk after attending a variety of TEDxKC events the past several years – both in person and on video. While the TED talks and the now familiar format seems straight forward in its expectations and constraints, it's a speaking style quite different than I use for my presentations. The TED talks style is so one-way (all eyes on the speaker on the stage in a darkened venue); it flies in the face of creating the diverse interaction we so fundamentally espouse with the Brainzooming methodology. As a result, from a format standpoint, I'm trying to craft a TED talk that looks like a TED talk but is still interactive; it's a challenge, without a doubt.
My TEDx Talk: Diversity and Ideas in the Porous Community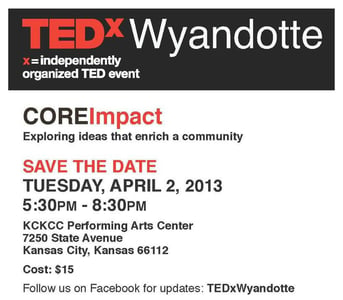 The topic for my TEDxWyandotte talk is about how the most impactful, strategic change springs from large-scale, diverse, even contradictory, perspectives brought together to forge new ideas. Creating a porous community that readily cultivates diverse thinking is vital to a truly enriched community, i.e. a community were the benefits of great ideas are available to all participants.
And that idea holds intriguing implications for communities and change.
Look up typical definitions of community and you see words and phrases such as:
Unified
Common interests and location
Living in a specific area
Common history or interests
Not a lot of diversity there – and that's a problem. Yet we find such excitement in forces pushing diversity and disruption through:
Wrapping all my thinking together on this topic in a succinct fashion while also drawing some lines through the other presentations will be an exciting opportunity.
And to carry out the theme and raise the stakes just a bit, audience members will be able to select the stories they want to hear during the presentation. That means there are nine different variations of the presentation that are possible. We won't know which one it will be until the audience makes their decisions throughout the presentation. It's what I've started to call, "Live Blogging." Just as with hyperlinks in a blog post, the audience community is able to direct the content deeper or move on based on its preferences.
If You're Near Kansas City, Join Us for TEDxWyandotte
Once again, TEDxWyandotte will be Tuesday, April 2, at 5:30 pm at Kansas City Kansas Community College. If you're in or around Kansas City, it would be great to have you join us and sell out this first time TEDx event. You can reserve tickets right now! You can also keep up to date on speaker announcements and other news about TEDxWyandotte on Facebook.
And if you have any ideas on the topic, I'm interested in hearing what you think! - Mike Brown