How can you "do the impossible with nothing"?
That would definitely take extreme creativity!
On Easter Sunday 2016, Mother Mary Angelica, the Foundress of the EWTN Network, the Catholic media organization, passed away at the age of 92. Mother Angelica, although she was essentially silenced by a stroke the last 15 years of her life, was known for her sharp wit, orthodox view of Catholicism, and undying faith that if she were pursuing God's will, He would supply the knowledge, wherewithal, money, and talents she didn't have when she started.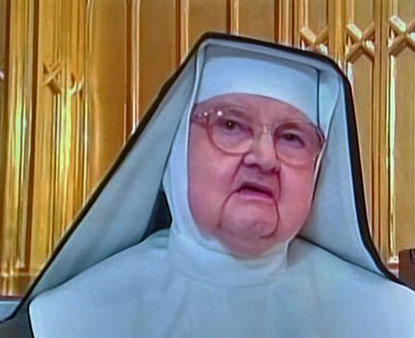 Amid non-stop EWTN coverage of her death and reruns of her old TV programs, multiple remembrance shows featured people that knew her well in both a spiritual and business sense.
During one show, a guest shared a message on a piece of paper in an EWTN guest house:
"We, the unwilling, have been led by the unqualified to do the unimaginable with so little for so long, we're now ready to do the impossible with nothing."
When I posted this message on Facebook, people immediately discussed it in a political context. It had struck me as an entrepreneurial statement. As a long-time EWTN viewer and listener, however, I knew exactly what the message implied. You must pray, discern God's will, and take the first step in faith before you know what's going to happen next. That was clearly Mother Angelica's formula for EVERYTHING related to the network she started in 1981 with $200 and a TV studio in a garage.
A New Add to Our Extreme Creativity Strategic Thinking Exercises
Thinking about the statement further and the audacity of trying to do "the impossible with nothing" suggested this idea was the ultimate in extreme creativity.
While I would guarantee that beginning with prayer is the BEST place to start, a new extreme creativity question is finding its way into future strategic thinking exercises:
"Where would you start if you had to do the impossible with nothing?"
Why are we adding this strategic thinking question?
Because when I applied the strategic thinking question to The Brainzooming Group, I immediately moved to ideas I had NEVER considered before:
Having Emma Alvarez Gibson introduce an all-Spanish version of Brainzooming content and training
Doing a crowdsourced "resource raising" to find the talents to help develop the full range of Brainzooming content in exchange for a percentage of future revenue and profits
Refusing to schedule meetings before 10 a.m. so I can spend more time in prayer after mass every morning
Posting all our content online so people can download it and create custom Brainzooming content that suits their specific needs
Solicit someone with incredible online capabilities to take us on as a pet project to demonstrate the upside of creating and distributing a lot of targeted content
Those were all new ideas – some demonstrating more extreme creativity than others.
Given the quickness and high concentration of thinking from applying it, we definitely have a new extreme creativity question for our strategic thinking exercises. – Mike Brown
Looking for Ways to Develop a Successful
Innovation Strategy to Grow Your Business?
Brainzooming Has an Answer!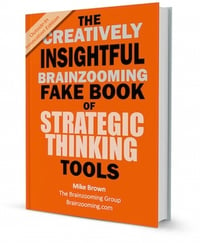 Business growth can depend on introducing new products and services that resonate more strongly with customers and deliver outstanding value.
Are you prepared to take better advantage of your brand's customer and market insights to generate innovative product ideas? The right combination of outside perspectives and productive strategic thinking exercises enables your brand to ideate, prioritize, and propel innovative growth.
Download this free, concise eBook to:
Identify your organization's innovation profile
Rapidly deploy effective strategic thinking exercises to spur innovation
Incorporate market-based perspectives into your innovation strategy in successful ways