Surprisingly, one of the old war horse business maxims speakers and audience members at the Compete Through Services Symposium started repeating at every turn was, "Culture eats strategy for breakfast."
Introducing a completely foreign strategy to an organization can be a recipe for disaster and the culture swallowing the strategy whole. This will happen because of either cultural sins of commission (the strategy is sabotaged by the culture) or omission (the culture collectively ignores the strategy).
If there's a situation where culture eats strategy for breakfast, however, it represents a huge mistake in strategic thinking and how the leadership developed, communicated, and/or implemented the strategy.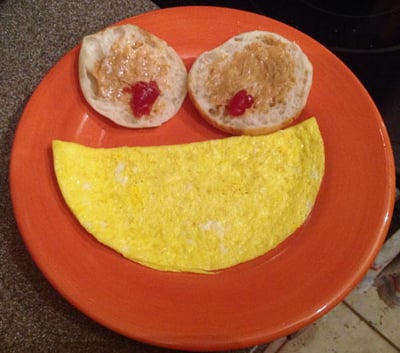 Strategic Thinking on Culture and Strategy
In reality, a healthy culture doesn't eat a smart strategy for breakfast.
Instead a healthy culture and a smart strategy complement and reinforce one another. (You can pick whichever breakfast item combo you enjoy complementing one another to finish that thought.)
How do create a situation where culture and strategy are working together?
There are multiple strategy development approaches that can ensure culture and strategy are working together productively.
Most of our strategic thinking on accomplishing this positive result is in our Brainzooming Strategic Thinking Manifesto (which turns eight years old this month).
The short list of strategy development approaches we advocate includes:
It's easy, especially when you're speaking in front of a crowd of smart, successful, action-oriented folks to take swings at strategy.
Strategy is a pretty cheap target. It sounds dynamic to trot out, "Culture eats strategy for breakfast" as a presentation punch line.
It's a lot smarter to be a smart strategist who knows how to deliver strategy that successfully works with your culture. – Mike Brown
If you're facing a challenging organizational situation and are struggling to maintain forward progress because of it, The Brainzooming Group can provide a strategic sounding-board for you. We will apply our strategic thinking and implementation tools on a one-on-one basis to help you create greater organizational success. Email us at info@brainzooming.com or call 816-509-5320 to learn how we can help you figure out how to work around your organizational challenges.