We're getting a lot of questions currently about identifying the right strategic planning exercises.
That continues to surprise me, since I'd expect everyone is focused on implementing strategies at this point. We see it with our clients, though. Planning seems to be happening throughout the year with increasing frequency (more on that later).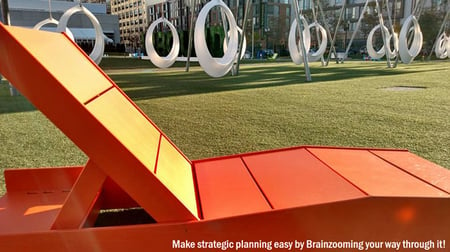 10 Questions You Must Consider about Strategic Planning Exercises
If you're among the executives planning for strategic planning, no matter what time of year, you need to ask these ten questions as you consider the right strategic planning exercises and approaches to pursue:
Do we know what the expected outcome needs to be?
What are the strategic decisions the plan must support?
What types of structure will provide the necessary alignment within the planning process?
What is the least amount of formal planning we can do to generate the expected results?
What type of plan will work best for the organization when it comes to strategy implementation?
Is there a particular level of planning to fuel successful strategy implementation? If so, what is it?
How specific do the tactics need to be so that people can step up and implement them with a high degree of success?
Do we have the right people, both in number and the mix of perspectives to collaborate successfully?
How closely will management expect teams to follow the plan?
Is there support for varying the plan when that makes the most sense?
These questions will help you evaluate the right types of strategic planning exercises. It will also suggest how to modify the approach you take to ensure the greatest success.
If you want help thinking through what these questions will mean for your organization, contact us. Let's talk about how to streamline your strategic planning to maximize collaboration and strategic impact. – Mike Brown
Need Fresh Insights to Drive Your Strategy?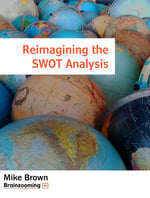 "Strategic Thinking Exercises: Reimagining the SWOT Analysis" features eleven ideas for adapting, stretching, and reinvigorating how you see your brand's strengths, weaknesses, opportunities, and threats.
Whether you are just starting your strategy or think you are well down the path, you can use this eBook to:
Engage your team
Stimulate fresh thinking
Make sure your strategy is addressing typically overlooked opportunities and threats
Written simply and directly with a focus on enlivening one of the most familiar strategic planning exercises, "Reimagining the SWOT Analysis" will be a go-to resource for stronger strategic insights!