I closed Bob Fine's Real Time Marketing Lab stop in Kansas City last week with a new talk on "Helping the C-Suite Understand Social and Content Marketing." The presentation, which I will expand as the closing keynote at the Social Media Strategies Summit in Boston on October 21, 2015, revolved around multiple analogies related to social media strategy and content marketing.
We find using offline examples that draw comparisons to online situations make social media strategy more clear for those unfamiliar it. This includes the 50% of C-Suite executives, according to some studies, that do not see how social can deliver value for their brands.
We have highlighted a number of the social media strategy and content marketing analogies in previous Brainzooming articles. For the Real Time Marketing Lab event, I closed with a brand new social media strategy analogy. Its goal was helping C-Suite executives reluctant to educate employees on social media to understand how dangerous this attitude could be for their brands.
Here is the story we used:
The Need to Train Employees on Social Media Is Like . . .
Suppose your organization participates in an annual Social Media Corporate Challenge Karaoke competition. It's an inter-company competition usually reserved for sports. This one, however, focuses on singing along to popular songs. Until now, the competition among brands has been based on you, as a C-Suite executive, selecting the best two or three singers from your company to put in front of the judges. The stakes are big for this competition. Your brand's reputation, perceptions of you as a leader, AND your entire salary and C-suite bonus are based on how your team performs in Corporate Challenge Karaoke. That is why you have made sure to have the best couple of singers in the competition. Your strategy has made your brand a perennial top performer.
In a major disruption, however, the competition's rules have changed dramatically.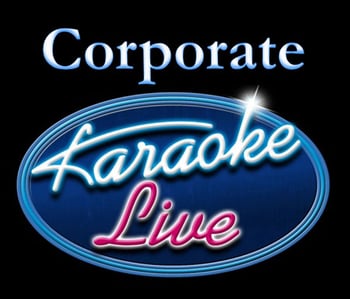 Now, you aren't allowed to pick the best singers from your corporation to perform for your brand. The singers are selected at random from your corporation, whether they are strong singers or not. Additionally, any other employees from your corporation can enter themselves to sing Karaoke on behalf of your corporation - no matter whether they can sing or not. You have no say any=more in preventing bad singers from going on stage to sing as loudly and as poorly as they would like.
One thing that HASN'T changed about Corporate Challenge Karaoke, however, is your brand's reputation, perceptions of you as a leader, AND your entire salary and C-suite bonus are still based on how your team performs.
Given this new turn of events . . . would you like to invest in singing lessons for ALL of your employees?
Are Social Networks Really Like Corporate Challenge Karaoke?
Your brand once needed only one or two approved corporate spokespeople. They spoke on behalf of your corporation and were generally the only employees with access to a wide audience via the media, barring unusual circumstances. Now, through social networking platforms, any employee on a public social network could be solicited to speak for your brand. Additionally, employees may choose to speak for and represent your brand on their own proactively.
Smart brands aren't ignoring reality. They are proactively training and supporting employees in understanding brand basics and handling social media opportunities and challenges.
Whether a brand does or doesn't train employees in social networking, it can't control who gets the brand microphone anymore. That's true even though all the stakes are still the same and the downside risks now could be life and death for your brand. - Mike Brown