After years of disruption, what's ahead now? What will rapid and continued change mean for your business when it's already been wildly disrupted? Those questions are prominent around the world in uncertain times.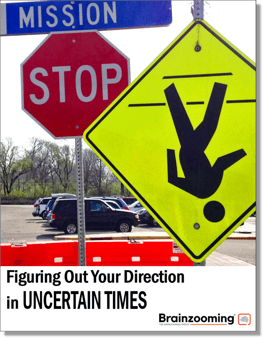 To prepare for more disruption, download your free copy of Figuring Out Your Direction in Uncertain Times today! It shares exercises to develop initiatives with the best mix of:
Brand consistency
Smart Insights
Strategic innovation
Super-sized flexibility
More Free Resources for Succeeding in Uncertain Times
Here are additional Brainzooming resources to help you tackle future uncertainty:
Strategy for Success: A One-Stop Answer for Improving Results
For a one-stop set of tools to fine tune your strategy and implementation, the Brainzooming Strategy for Success course is a one-stop answer. Depending on the version you choose, you'll learn actionable techniques to:
Envision your current and future competitive situation from multiple perspectives and scenarios
Generate innovative ideas and strategies to deal with uncertainty
Successfully move from ideas to winning strategies
Engage your organization to share input and more actively implement agile strategies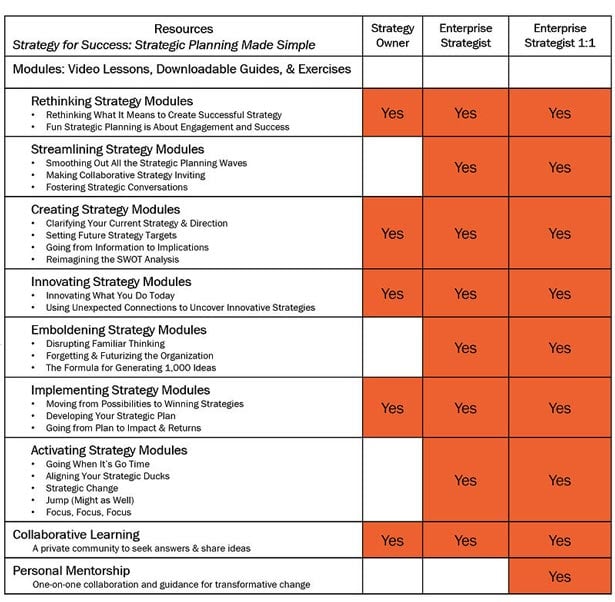 If you'd like to experience a sampling of what the course offers, you can view the video and lab book on making strategy fun and engaging free!
Act now, and make sure your strategy is certain to deliver all the success possible!