Suppose you're going into a meeting and taking over leadership of a team or initiative where those you will be leading have been involved and active previously.
Or maybe you have been thrust into a job assignment that's new territory for you.
Or perhaps you are filling in for someone else with extensive expertise, and you, unfortunately, don't have the same background on the topic or the time you would like to have to prepare.
The question in each of these cases is how you use your leadership skills so you can "fake it until you make it?"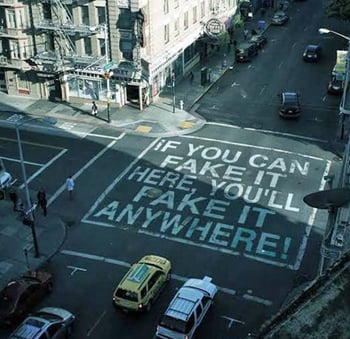 8 Ways to Fake It Until You Make It
If you need to go into the meeting or new situation and move things forward with less knowledge and experience than you prefer, here are ways you can fake it until you make it. You can employ your leadership skills to:
Do some homework upfront and focus on information sources you don't suspect others involved with the initiative have been looking to for information.
Solicit each participant's ideas in advance. Aggregate and organize the ideas before the meeting to identify new, overarching insights unknown to the group.
Develop a basic agenda for the meeting with the participants doing most of the talking, as you listen and summarize ideas.
Jot down your initial ideas on the direction you think the meeting / initiative should go and introduce them at an opportune time.
Reuse steps you have used previously in another successful initiative you led that faced comparable opportunities and issues.
Ask the participants to help in catching you up on the most important issues they have been discussing previously.
Have participants share what they would want to know if they were in your shoes.
Return any questions you receive with questions in return, asking for clarification or soliciting the group's ideas on a particular topic.
Frequently, when I write a story along the lines of how to fake it until you make it some folks will say you should never fake it.
That's certainly one point of view, but not one I share when it comes to using your leadership skills in the best way possible.
If you are a leader, you need to lead – even when you are thrown into an unfamiliar situation. When faced with that type of challenge, it's smart and professional to be able to take what you've been handed and make the best of it to move things forward.
So, have you ever faked your way to a successful start? What worked for you? - Mike Brown
Leaders are looking for powerful ways to engage strong collaborators to shape shared visions. They need strategic thinkers who can develop strategy and turn it into results.
This new Brainzooming mini-book, "Results - Creating Strategic Impact" unveils ten proven lessons for leaders to increase strategic collaboration, engagement, and create improved results.
Download this free, action-focused mini-book to:
Learn smart ways to separate strategic opportunities from the daily noise of business
Increase focus for your team with productive strategy questions everyone can use
Actively engage stakeholders in strategy AND implementation success