A few weeks back, as mentioned in a previous post, I attended the EPIC International Summit and came away with about a thousand metaphorical fires lit under me. On day two, our keynote speaker was Joe Rohde, Executive Designer and Vice President, Creative at Walt Disney Imagineering. He's the lead designer for Disney's Animal Kingdom park in Florida, and most recently oversaw the conversion of Tower of Terror at Disney California Adventure into Guardians of the Galaxy – Mission: Breakout!.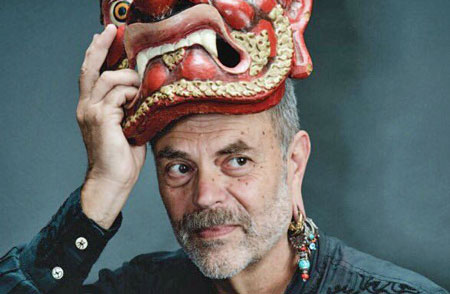 In a fascinating talk that probably wouldn't have lost any audience members had it been twice as long, Joe Rohde discussed leadership and creativity through the lens of executing incredibly detailed projects with a highly specialized, dedicated team and very short lead times. The type of scenario, in other words, that simply will not foster success unless someone agrees to move forward minus the red tape. That, says Rohde, requires "the underlying thesis of what makes right, right."
Rather than sketching out concepts and moving through approval processes, for instance, his teams internalize the intrinsic values of the project and are trusted to deliver their part of the job.
Speaking about the group who created Pandora – The World of Avatar at Disney's Animal Kingdom, Rohde said, "They understood what we were trying to do, they understood the richness, and they had areas of expertise."
Scenarios like these, however, tend to be misread by people who aren't directly involved in the process. Rohde says that when a team is in the process of gaining that deep understanding, it doesn't look like work at all. Rather, it looks "like a bunch of esoteric nerds talking like they did in AP Lit class in high school." As one might imagine, this can make the people at the top of the org chart antsy--until they're wowed by results. Which is not coincidental.
"When you're simply meeting expectations, you're invisible," Rohde said.
We have a number of clients in the industrial sector who have brought up this issue in workshops and strategy sessions with us. They say things like, People only think about us when our product stops working or If everything's going right, we're invisible. And while that's particularly true for industrial organizations, it's still true for everyone else. If you're only doing the job you're supposed to do, you're invisible. Meeting the requirements is simply the price of entry. To be visible, you must exceed expectations.
But wait, there's another piece to this. As Joe Rohde said: the human brain is designed to register exception as either danger or opportunity, and the exceeding of expectations creates addiction in the brain. (Science!)
To sum up, then: to be seen, you've got to exceed expectations. To exceed expectations, you've got to have a carefully calibrated team of people who know their stuff--and huge amounts of trust in them. Then, once you've exceeded expectations, people are hooked. Rinse and repeat, and watch the money pour in. (That last part is my own pure conjecture, but I don't know that it's entirely off the mark.)
It's a tall order, sure. But it can be done. The question is, are you willing to do what it takes? - Emma Alvarez Gibson