Here's a Blogapalooza post from Max Utsler's class at the University of Kansas. Kayla Foley, a Marketing Communications Specialist at P1 Group, Inc., shares ideas on shaping a successful innovation strategy through exploiting two-dimensional diversity in an organization.
Innovation Strategy and Exploiting 2-D Diversity by Kayla Foley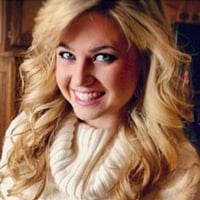 Once upon a time a group of people established an entity called Swissair. Together they ruled the skies. Swissair was deemed so financially stable in fact, it earned the moniker the "Flying Bank." Then egos got the best of them, and they fell into the trap of groupthink. The result was eventually bankruptcy for Swissair. In hindsight, you can bet they wish they followed the advice of ancient philosopher Socrates: "Think not those faithful who praise thy words and actions, but those who kindly reprove thy faults."
The question inevitably arises, "How can we avoid this insidious groupthink crippling our innovation strategy?"
The answer is diversity. Let's say you need a problem within your company fixed. Half the solution could be floating around in one employee's head. The other half of the idea that would complete and transform it into a game changing innovation may exist in the mind of someone else with an entirely different outlook on the problem. Until you get them in a room together to combine their puzzle pieces, your solution will never be born.
According to Harvard Business Review, companies should look at diversity in two ways: inherent and acquired. Inherent diversity includes demographics such as gender, age, and ethnicity. Acquired diversity focuses on experience related traits such as working with niche markets, or overseas experience. Companies that exhibit at least three traits in each category attain two-dimensional diversity. From a numbers standpoint alone, the impacts of 2-D diversity on innovation speak volumes. One study cited in the Harvard Business Review article found that 2-D companies are 45 percent more likely to show growth in market share and an astounding 70 percent more likely to capture a new market.
Examples of companies successfully utilizing diversity as part of an innovation strategy include:
Google - A Google R&D center in India with over 1,100 employees speaking different languages and practicing separate religions are to thank for the creation of Google Finance.
Pepsico - With a 50 percent hiring requirement for women and minorities, PepsiCo doesn't play around when it comes to diversity. They claim that one percent (around $250 million) of their 7.4 percent revenue growth is directly related to their diversity efforts.
Procter & Gamble - In the last decade, P&G delivered an average of 6 percent organic sales growth due to innovation from diverse teams.
Analysts at Ernst & Young (EY) have stated that, "Most large corporations today have a diverse workforce that is scattered all over the world, and the enormous diversity of culture and viewpoints is fertile ground for innovation."
When companies encourage diversity within their organizations, they dispel the negative effects of groupthink. Diversity does so much more than that though. It empowers employees to share and create new ideas. It pushes people past their comfort zones to go places they otherwise would not. It paves the way for innovation to occur. - Kayla Foley