Chuck Frey, through his Innovation Tools website, asked readers to submit brief descriptions of their most important innovation lessons from 2010. Chuck's request generated more than 40 responses covering innovation lessons from a variety of innovation.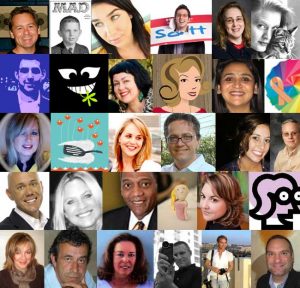 My innovation lesson focused on how social networks have become important vehicles for me to meet and cultivate relationships with the varied talents necessary for driving innovation. So many years in one corporation led to assembling a very tight personal creative team over time.
After leaving, it was necessary to dramatically change the composition of the talented, in-person team that had kept me sharp and creating innovative strategies in a B2B environment.
Most of my corporate creative team members weren't aggressive social media users. As a result, I wound up meeting an array of new global talents who have formed a very different type of extended creative team.
From these connections, I've developed relationships with new business partners, teachers, clients, potential clients, readers, friends, experts, confidants, and collaborators. Essential roles within my creative team to help sustain my personal creative well-being are now accounted for in very new ways. Absent social networking's capability to establish and sustain relationships along different dimensions, I shudder to think where my personal innovation perspective would be!
A related recognition of this phenomenon came from Chris Reaburn (@Reaburn on Twitter). Chris made the jump from my corporately-based creative team to the Brainzooming one, taking on an even more significant role now. Over the holidays, Chris tweeted (and subsequently blogged about) a list of 100 people on Twitter that had enriched his life during 2010. He used the Twitter hashtag #100PeopleImGratefulFor. What a great idea and recognition that there are many people we may never meet in real life who can have profound creative and other influences in our lives! – Mike Brown
For a personal creativity boost, download the free Brainzooming ebook, "Taking the NO Out of InNOvation" as a gift for your creative perspective! For an organizational creativity boost, contact The Brainzooming Group to help your team be more successful by rapidly expanding strategic options and creating innovative plans to efficiently implement. Email us at brainzooming@gmail.com or call us at 816-509-5320 to learn how we can deliver these benefits for you.