Can you believe we're already this far into the year? It seems like yesterday that we were looking ahead to what the new year would hold personally and organizationally.
Now, the year is a third over. To celebrate how both innovation and Spring are in the air (and are a lot alike), it's great to have Woody Bendle back on the Brainzooming blog. Here's Woody:
Innovation Is a Lot Like Spring by Woody Bendle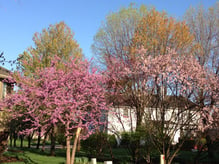 "The force of Spring —
 mysterious,
 fecund, powerful beyond measure." - Michael Garofalo
I love spring – I have always been inspired by it. It's not that I have any particular disdain for the other seasons; but rather, spring has always represented newness, a fresh start, and a promise of tomorrow. And for me, there's simply something special about new.
Every year, Mother Nature orchestrates a truly remarkable renewal; putting in motion the natural order of life anew. It feels as if Earth unleashes an inquisitive energy as it casts aside its winter respite.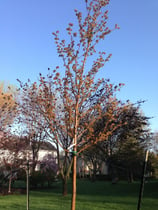 Each spring, life takes on new shape and form as it reaches out seeking a new way. And, every spring, I am captivated by the many remarkable things I maybe haven't seen before. Most of which have emerged from things that have been there in front of all of me all along.
In many ways, innovation is like spring…
The Merriam-Webster dictionary defines Innovation as "the introduction of something new."
And in business, Innovation is often regarded as:
"The process of creating and delivering new customer value into the marketplace."
That certainly has a spring-like feel to it. When I think about the meaning of innovation and its impact, I feel it can be summed up in the following way.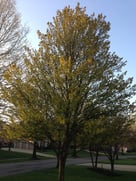 Through Innovation…
- Businesses, markets and cultures change
- Businesses, markets and societies grow
- Businesses, markets and consumers prosper
And through Innovation, we can forge a new and brighter tomorrow.
Yes, Innovation is a lot like Spring. - Woody Bendle
Download the free ebook, "Taking the NO Out of InNOvation" to help you generate fantastic creative thinking and ideas! For an organizational innovation success boost, contact The Brainzooming Group to help your team be more successful by rapidly expanding strategic options and creating innovative plans to efficiently implement. Email us at info@brainzooming.com or call us at 816-509-5320 to learn how we can deliver these benefits for you.