Here's another great post from frequent Brainzooming guest blogger Woody Bendle. When we were together for #Ideachat last weekend, Woody mentioned that he was working up this piece on exceptional customer experience. Given Woody's extensive experience in the retail industry, it's great to get his perspective on what it takes to be able to successfully deliver an exceptional customer experience through these important six steps.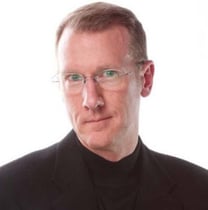 When was the last time you had an exceptionally terrific experience as a customer?
I'm not talking about the type of experience that was pretty good – as it should have been. You know what I'm talking about here… these are the types of experiences where you were greeted and thanked for your business in a pleasant manner; or maybe someone actually helped you find something you were looking for in a store.
Or maybe, there wasn't even a person involved, but perhaps there was a self-help process that was so well-designed, that you were surprised by how smoothly it actually went. These types of experiences and interactions should be the norm. But increasingly is it more and more difficult to even come up with these types of examples.
However, what I'd like for us to think about is:
A customer experience that genuinely wowed you
An experience that was so unbelievable, you just had to tell somebody else.
I'm guessing you had to spend more than just a few minutes thinking about the last time you had an experience like this. Still haven't come up with one? Guess what, you're not alone, so I'll give you a few more seconds…
Now think about how this exceptional experience made you feel as a customer. Did you feel special? Did you feel appreciated? Did you feel valued? Did you feel important? Did you feel just a little bit more loyal to that business? I'm betting you felt all of these things and possibly even more.
The thing is, very few companies consistently deliver truly exceptional customer experiences. Why is this this the case? Is it really so hard for an organization to consistently deliver extraordinary customer experiences?
Unfortunately, the answer is yes - and no.
An exceptional customer experiences don't just happen on its own. The very best customer experiences are very well thought-out, designed, and orchestrated interactions. Customer experience-focused organizations have cultures and strategies that are completely aligned in order to consistently deliver exceptional experiences. In turn, these organizations gain an incredible (nearly impenetrable) competitive advantage known as fiercely loyal customers and brand evangelists.
If you have any doubts about this just think about how loyal the guy is who passes you later this afternoon on his Harley. You know, that 40-something ER doctor with the HUGE Harley Davidson tattoo on his right shoulder? Suppose you're going to see him riding a Honda anytime soon?
OK, you're convinced. But now what?
Six Steps to an Exceptional Customer Experience
In order to become a stand-out organization recognized for consistently delivering exceptional customer experiences, you need to follow and employ these six steps:
1. Know what you stand for (or at least what you want to stand for) and what you expect.
That is, what is your organization's Vision, Mission and Customer Promise? What is it that you are guaranteeing your customers each and every time they choose to interact with you? How do your customers want to feel each time they engage with you? How do you want your customers to feel?
2. Understand the expectations and desired outcomes from each customer interaction point – from both your, and your customer's perspective.
What is it that your customer is trying to accomplish at each interaction point? What benefits does your company expect from each interaction point? How do you expect each interaction point to benefit your organization and brand? Ask, "How does this interaction live up to my customer promise and help build my brand?"
3. Identify
all

of the customer interaction points that occur with your organization.

Are there ways that your consumer interacts with (or attempts to) that you are unaware of? You'll be surprised by this one.
4. Establish goals and objectives for each and every interaction point.
What is it that you want this interaction point to do for your customer, your business and your brand?
5. Develop and employ ways to capture metrics about each of your customer interaction points and establish targets.
What gets measured gets improved.
6. Commit to being one of the rare organizations that continually delivers exceptional customer experiences and hold everyone in your organization accountable.
Walk the talk.
And as for Customer Experiences that Aren't Exceptional?
So as you are contemplating the pros and cons of designing, planning for, orchestrating, and monitoring each and every one of your organization's customer interactions through these six steps, I'll leave you with the following four questions:
1. When was the last time you had an absolutely horrible customer experience?
2. Did you tell anyone about it?
3. Have you been back?
4. How much of your money are they never going to see again? - Woody Bendle