The Brainzooming Group, in support of KC Digital Drive, is in the midst of wrapping up producing the Gigabit City Summit today.
Talking with attendees throughout the event, it's exciting to hear them talk about how smooth, fun, engaging, and meaningful the Gigabit City Summit event experience has been. These sentiments were accentuated during Wednesday afternoon's general session when we interrupted the regularly scheduled Gigabit City Summit to feature a live webcast of President Barack Obama's address from Cedar Falls, IA on the plan for accelerating broadband availability in the United States.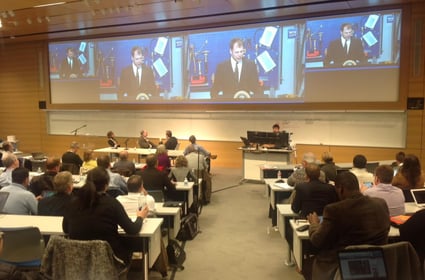 When it comes to events, here are 10 of my hip pocket tips for designing and implementing a fantastic event experience design. They apply to big meetings, and also to most little meetings. Most of them even apply if you're only getting a few people together for a meeting.
10 Tips for a Compelling Event Experience Design
When in doubt, incorporate more emotion into your event experience design. Emotion isn't used enough in professional settings, so you'll stand out with genuine emotion.
Start with your second biggest thing; end with the biggest thing you have going.
Capture all the TYPES and AMOUNT of content you can during the event, even if you're not sure what you'll do with it later.
Restrict yourself (as much as possible) to speakers that someone on the planning group has previously seen. If you're interested in someone you haven't seen, figure out a way to see them speak before deciding.
Make sure the technical and audio visual people who are working the show have full visibility to what you're trying to accomplish with the event experience design. This allows them to support you in ways you might not have thought about.
There are two kinds of people in the world: event people (who understand the mix of strategy and detail to implement a successful event experience design) and everyone else. Make sure you surround yourself with event people.
Be ready to fix things for attendees and know who the people are on your event team that are great at fixing things for attendees. Always know where these people are at the event.
Manage the time aggressively to keep the event on schedule. Know, however, when a slight deviation from the time schedule is important for creating a better event experience (such as when the President delivers an address on your topic during your conference). Also know how much of the extra time you'll be able to make up during the rest of the event and where it's going to take place.
Create the schedule so there are multiple compelling reasons in the event experience for attendees to stick around throughout the entire event.
ALWAYS, ALWAYS, ALWAYS be looking out for the completely unexpected things that WILL happen that reinforce your event experience while the event is going on. Those unexpected events led to stopping our show for the President, how we opened the first two days of the conference with particular music and video selections, and me trying (at 2 a. m. Thursday morning) to get a last-minute guest into our breakfast and Kansas City tech tour this morning. Those unexpected things are God's gift to those who are paying attention to them! – Mike Brown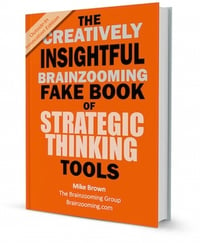 Are you making the best use of customer input and market insights to deliver innovation and growth? Creating successful, innovative new products and services has never been more dependent on tapping perspectives from outside your organization.
This new ebook features sixteen strategic thinking exercises to help you ideate, prioritize, and develop your best innovative growth ideas. Download this free, concise ebook to:
Identify your organization's innovatio

n profile
Learn and rapidly deploy effective strategic thinking exercises to spur innovation
Incorporate crowd sourced perspectives into your innovation strategy in smart ways