Are your employees celebrities within your branding strategy activities?
No, I'm not asking whether your employees are movie stars, singers, or newly-celebrated personalities that tweet, buy, or glom their way into celebrity status.
I'm asking about whether you feature your employees within your branding strategy in ways that allow them to attract attention and accolades for how great it is to have them as part of your brand?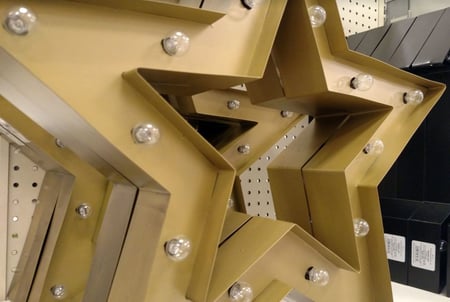 Talking with a B2B company about a day-long customer program, I suggested they invite employees to fill various roles at the event. These duties would give customers exposure to smart, strategic, and dynamic team members they might never typically know. It would create the opportunity to celebrate the great people at the brand. Incorporating these interactions in its branding strategy could strengthen relationships, open doors to new business possibilities, and reinforce customer perceptions that they have chosen the best service provider.
Want to guess the response to the idea?
"Great idea, but everybody is really busy. We can't pull them away from their regular jobs for even a few hours."
I understand that EVERYBODY is CRAZY busy. Busy is about doing what the company does. Busy is at the heart of selling and producing revenue and profit growth.
Yet brand building (via creating stronger relationships and perceptions) is integral to the company being able to sell more, do more, and make more money. And opportunities to foster customer relationships in ways that strengthen the brand outside of the day-to-day of doing business are typically rare. While it appears to be a great business decision to ensure everybody is in place to perform their daily tasks, this represents a poor branding strategy decision.
If the company thought about its employees as business celebrities, its priorities would likely differ. They would probably not hesitate to put their important customers in direct contact with their employee celebrities to get to know them better and bask in their glow.
Against that backdrop, let me ask the question again: Are your employees celebrities within your branding strategy activities?
And if you answer, no, COULD and SHOULD they be? – Mike Brown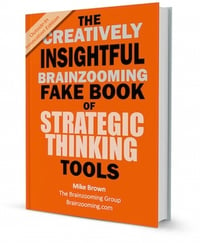 Business growth can depend on introducing new products and services that resonate more strongly with customers and deliver outstanding value.
Are you prepared to take better advantage of your brand's customer and market insights to generate innovative product ideas? The right combination of outside perspectives and productive strategic thinking exercises enables your brand to ideate, prioritize, and propel innovative growth.
Download this free, concise ebook to:
Identify your organization's innovation profile
Rapidly deploy effective strategic thinking exercises to spur innovation
Incorporate market-based perspectives into your innovation strategy in successful ways