One of the most famous tag lines in advertising history is Avis Rent a Car's "We try harder." It is basically the quintessential brand promise. Though it seems to have largely disappeared from the Avis Rent a Car marketing communications (eight references on the website, most historical in nature), for many it is still at the heart of what they think of when they think of Avis—and it is still part of the company's mission statement.
It is a concise, easy to relate to, unambiguous statement of what you can expect from the brand. It also seems that it is kind of hard to live up to.
My son goes to school in Denver and I visit half dozen times a year. These long weekend trips are somewhat spontaneous/last minute in nature, so I nearly always drive. I've done the math, and for a trip of that length, renting a car costs far less than driving your own.
I usually rent from Hertz or Enterprise, but this time I found a deal on an Avis car that, while slightly more expensive than Enterprise, allowed me to (theoretically ) start on my trip 30 minutes earlier. Normally that wouldn't make much difference, but this time I had an appointment to make in Denver and half hour would make it much easier.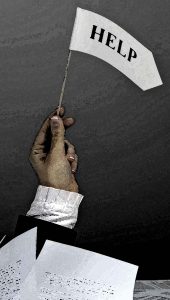 I get to the rental car location a few minutes after it opened, but after another customer. There is only one person working and he hasn't prepared any cars for this morning and people are coming in with issues from yesterday already.
Long story short, it is another 30 minutes before I am on my way. The car is bigger than I want—and, as I am to find out, much less fuel efficient-- and it looks like a flock of birds have been using it for target practice, but I am finally headed west.
Monday I have two emails from Avis, one welcoming me to their preferred service and the other containing an e-invoice. When I open the invoice I find I have been charged 15% more than I had expected. Customer service says I was charged for an upgrade, a change I didn't request and, in fact, had probably already cost me around $25 more for gas. Did it say that on the rental agreement? It might have, I didn't read, I just initialed here and here, and signed there and took the keys. After all I had already lost my 30 minute edge. Certainly the agent had made no mention of the upcharge.
In the end, Avis gave me the original rate, but they also probably lost a potential future customer. If you are going to make a brand promise such as "We try harder," you either must live up to it or face the fact you will likely disappoint a lot of customers.
Is your brand making promises it can't keep? – Barrett Sydnor
The Brainzooming Group helps make smart organizations more successful by rapidly expanding their strategic options and creating innovative plans they can efficiently implement. Email us at brainzooming@gmail.com or call us at 816-509-5320 to learn how we can help you enhance your brand strategy and implementation efforts.