During the Lenten season, Christians seek to grow in their devotion to prayer, reflection, and sacrifice as a way to detach from life's daily consuming distractions.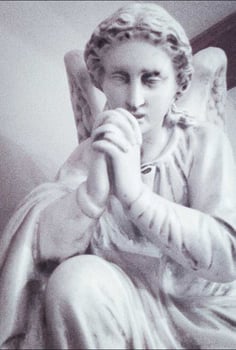 This year, I feel a calling to more deliberately help others as much as giving things up. During prayer the other day, the message was clear that I should launch out into the deep in a way that is new for me. Maybe it's the spirit of Pope Francis that seems to be permeating even popular culture, reminding us that we are called to be islands of mercy, putting aside the indifference that a comfortable life can engender. In his message for Lent. Pope Francis calls us to "pray, to help others, and to recognize the need for God."
As we've done in past years, we are sharing a creativity prayer I wrote a number of years ago as a reminder to also seek out new creative inspirations from the reflection and quiet in the coming weeks.
A Creativity Prayer
Lord,
Thank you for creation itself and the incredible gifts and talents you so generously entrust to me. May I appreciate and develop these talents, always recognizing that they come from you and remain yours.
Guide me in using them for the benefit of everyone that I touch, so that they may be more aware of your creative presence and develop the creativity entrusted to them for the good of others.
Help me also to use your talents to bring a creative spark and new possibilities to your world, living out my call to be an integral part of your creative force. Amen.
Copyright 2008, Mike Brown