We turn to extreme creativity questions to help clients imagine big ideas. It is all part of not ASKING for big ideas; we use big questions that enhance peoples' natural creative thinking skills. They start filling the extra space big questions create with ideas of ALL sizes. Based on our experience using extreme creativity questions, they DO tend to yield bigger ideas.
5 Quick Tips on Extreme Creativity and Creative Thinking Skills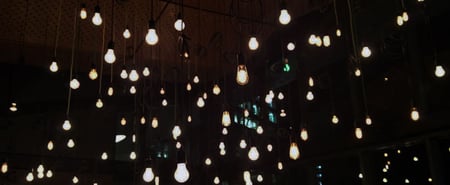 What other tips have we learned about how extreme creativity questions boost creative thinking skills? Here are five of them:
1. Plan the series of extreme creativity questions you are going to use.
Try to use different types of questions so you aren't only looking at your opportunity from one perspective. That means not every question should be about doing ridiculous amounts of something or doing completely without something. Mix it up!
2. Don't think an awkward experience isn't working.
It is okay if feels uncomfortable and it doesn't seem as if an extreme creativity question makes sense for your organization. That means it is stretching your thinking. Don't move away to a different question that seems a better fit until you've made a healthy effort to exploit a more difficult one.
3. Try introducing extreme creativity roles for participants.
Imagine an outlandish creativity-oriented title that perfectly fits each participant's creative thinking skills. Do a few exercises without disclosing the roles, then hand each person his or her extreme creativity role. You can have them reveal the roles OR keep them secret. They assume the extreme creativity roles (Master of Mashups, for instance) for an exercise. Afterward, have each person pass their role to someone who the extreme creativity role will stretch during the next exercise.
4. What seems like funny business can be incredible business.
Look for laughter as a strong cue that a group working with extreme creativity questions is onto something. Laughter is a natural response when an idea is outrageous. It is more likely to signal an idea has promise than it doesn't.
5. There are multiple ways to work with outlandish ideas.
If you are coming up with ideas that seem to have promise, but seem as if they won't work, don't just leave them in that state. Have a way to extract usable versions of the ideas, even if you continue pursuing the impossible side of them.
Boosting Your Team's Creative Thinking Skills
If you are looking to boost the impact and innovative nature of ideas in your organization, we recommend employing extreme creativity questions.
Alternatively, you can employ The Brainzooming Group, and we'll develop the exercises and facilitate all the extreme creativity thinking for you! Contact us, and let's get started, why don't you? - Mike Brown

We have free Brainzooming eBooks for you to help navigate barriers and boost innovation!