I suspect many, if not most industries, know there's an elusive brand promise customers have been requesting for a long time that no competitor has figured out yet.
Or maybe a competitor HAS figured out how to deliver the brand promise, but it can't do it profitably, efficiently, or consistently.
One competitive response is to try to explain to customers why they don't really need what they think they need. Alternatively, competitors may try to convince customers they don't really want to buy the elusive brand promise they say they want to buy, no matter how vehemently the marketplace may say otherwise.
A bold competitor, however, will heavy up with tremendous intensity and deliver the incredible, elusive brand promise in a truly disruptive fashion.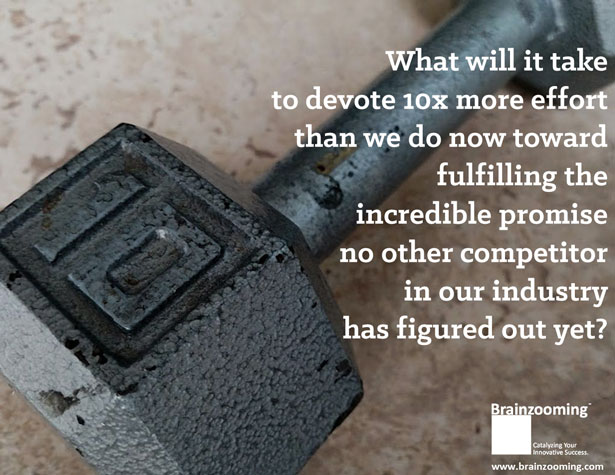 What type of competitor are you going to be?
One that drags its feet?
Or the competitor that drags all the other competitors kicking and screaming into a new market reality.
Of course, you know what the RIGHT answer is! – Mike Brown
Looking for a Successful Innovation Strategy to Grow Your Business?
Brainzooming Has an Answer!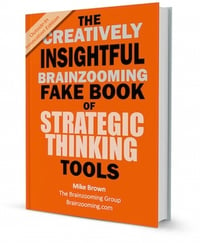 Business growth can depend on introducing new products and services that resonate more strongly with customers and deliver outstanding value compared to what's currently available.
Are you prepared to take better advantage of your brand's customer and market insights to generate innovative product ideas? The right combination of outside perspectives and productive strategic thinking exercises enables your brand to ideate, prioritize, and propel innovative growth.
Download this free, concise eBook to:
Identify your organization's innovation profile
Rapidly deploy effective strategic thinking exercises to spur innovation
Incorporate market-based perspectives into your innovation strategy in successful ways
[sc:Outside-In ]