Yesterday, we talked about the creative constraint at the Boulder Journey School Summer Conference where we were limited to taking only five pictures of the school environment. Today, I wanted to share my six (yes six, not five) photos!
I'm sure I wasn't as strategic and reasoned in selecting my photos as the teachers who were at the Boulder Journey School Summer Conference. Obviously, I wasn't looking for specific projects or ideas to bring into a classroom setting. Nevertheless, they all represent aspects of the school that served as creative inspiration for me.
It's a Museum
As someone explained it to me matter of factly, "This is a Saturn V rocket; it's the biggest rocket there is." Well of course it is. Notice the black walls and ceiling along with the planets and stars. It struck me that not only was building the Saturn V a project, the entire installation conveys a sense of the Boulder Journey School as a museum for children to appreciate art, science, and multiple other disciplines.
Changing Scale for Creative Inspiration
We were introduced to several examples of using GoPro cameras as a means to explode the size of very small scenes so the children can interact and engage in new ways. This shows a scene the children drew, turned into a 3-D scene, and then were videoing and projecting at a huge scale on the wall. I am excited about the possibilities for how something comparable might let us show what happens at a Brainzooming strategy or creativity event in new ways.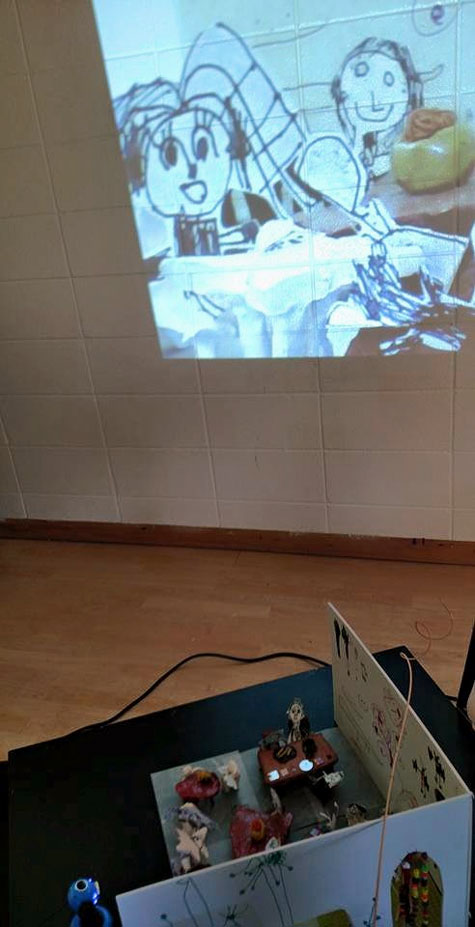 This Is Where the Wild Things Are!
This was the actually the first photo I took once our photo taking time began. I had been in this classroom earlier and noticed the Where the Wild Things Are characters sitting on a couch in front of pillows that look like the ones we have on our couch at home...except these have orange in the design! Plus, I painted the character on the right as part of a huge event banner in graduate school, so that brought back memories of long ago creative inspiration.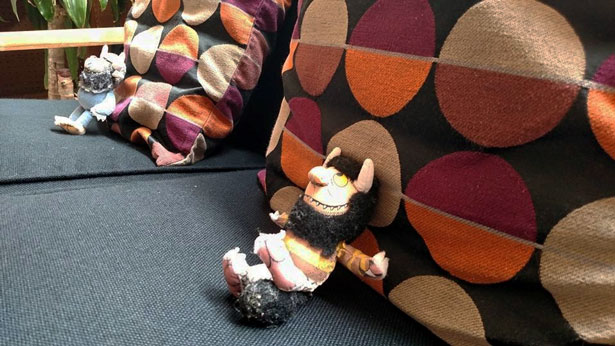 What Goes into Creativity?
If I were being completely strict about ONLY five pictures, this would have been the one that would have gone. I really wanted the list of words tied to creativity:
Thinking
Analyzing
Processing
Guessing
Hypothesizing
Predicting
Manipulating
Sloping
Rolling
Blocking
Falling
Measuring
Yes, I could have just written the words, but the creative inspiration for me was in how they dissected this process into a whole series of specific actions adults would typically never think about as discrete activities.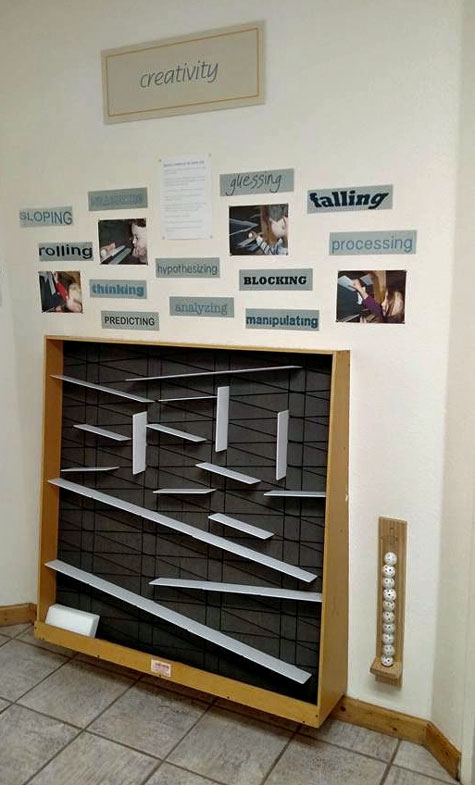 One of the Creative Inspiration Stars
I'd heard stories about the fish at Boulder Journey School Skyping with one another and was mystified. When I heard the full story of how the children wanted to connect the fish tanks at the school so the fish could interact, it started to make sense. Then when they showed how they used GoPro cameras to project the fish (including this cutie, Diggum) on a wall so they were larger than the children, it really started to come together for how it all provided creative inspiration. Suffice it to say, I couldn't leave without taking a picture of Diggum!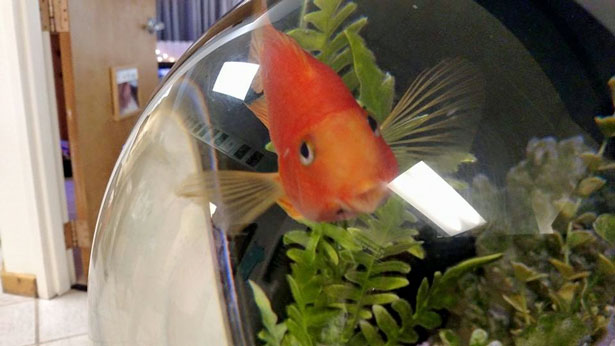 This Was Definitely the Sixth Picture, but Hardly an Afterthought
While this was my sixth (and last) photo, I identified it as a strong possibility early in the conference. This is the intra-school mail center. Children can write notes to other kids, but importantly, parents can leave notes for children that will be delivered later in the day. When I worked in a ten-story office building, we had intra-office mail, even after email was prevalent. Why WOULDN'T you have the same capability in an early childhood school? The answer is you'd only have it when the administrators and staff are incredibly open to translating beneficial concepts into a child's world!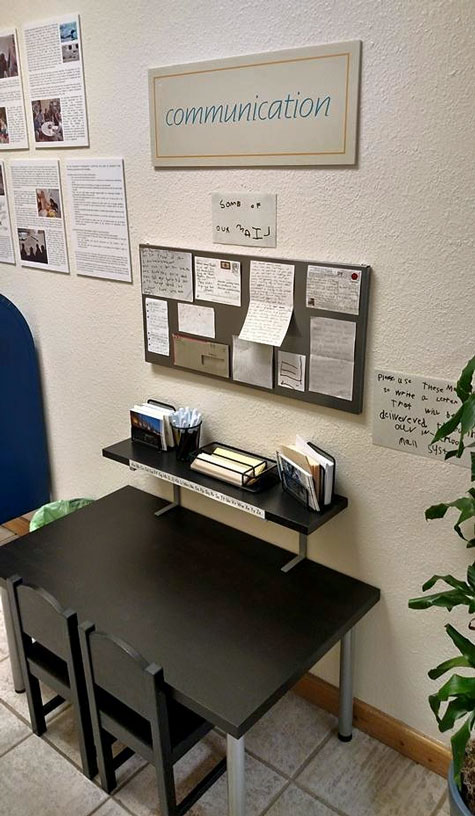 Download our FREE "Taking the No Out of InNOvation eBook to help you generate extreme creativity and ideas! For organizational innovation success, contact The Brainzooming Group to help your team be more successful by rapidly expanding strategic options and creating innovative growth strategies. Email us at info@brainzooming.com or call us at 816-509-5320
to learn how we can deliver these benefits for you.