We've been blessed to work with some wonderful non-profit organizations at The Brainzooming Group.
The first was Nature Explore, a wonderful organization headed by Nancy Rosenow. Nature Explore partners with organizations who hope to dramatically improve the lives of children by introducing them to the benefits of natural environments. It does this through workshops, design consultations, and natural products to transform children's lives by creating connections with nature.
Beyond the incredible work our non-profit clients do, I enjoy working with them because we typically have a little more freedom to directly share the creative thinking impact they create for their stakeholders
RAFT Colorado and Creative Thinking for Teachers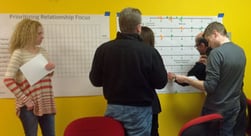 Our latest non-profit client is RAFT Colorado;
The Brainzooming Group worked with the organization's leadership and board on strategy and branding development. RAFT (Resource Area For Teaching) uses discarded materials (such as plastic bottles, bottle caps, paper rolls, envelopes, rubber bands, etc.) to develop activity kits and idea sheets teachers can purchase inexpensively.
These kits enhance interactive learning and inspire students in the STEAM disciplines (Science, Technology, Engineering, Art, Math).
Well into the assignment, we had been using online collaboration and conference calls for our strategy and branding work. This past weekend, however, I had the opportunity to visit RAFT Colorado for an in-person strategy session with the organization's board and its team, including executive director, Stephanie Welsh.
Creative Inspiration
From the minute I arrived, I was bowled over by the creative inspiration and energy in the brightly colored warehouse in downtown Denver. Beyond the inspiring colors, it was fun to look through the interactive, pre-planned activities teachers can purchase and incorporate into their learning programs to inspire creative thinking and other important skills.
Of particular interest were this striking inspiration wall and the art projects sprinkled throughout the space, including a flying pig, and a handcrafted Star Wars chess set made from champagne corks by Nick Haag, one of the team members at RAFT.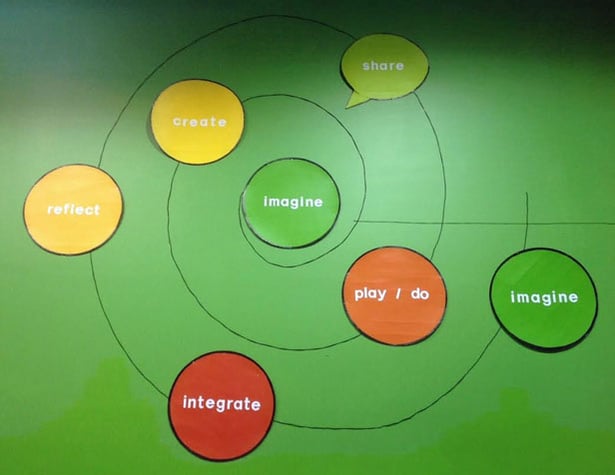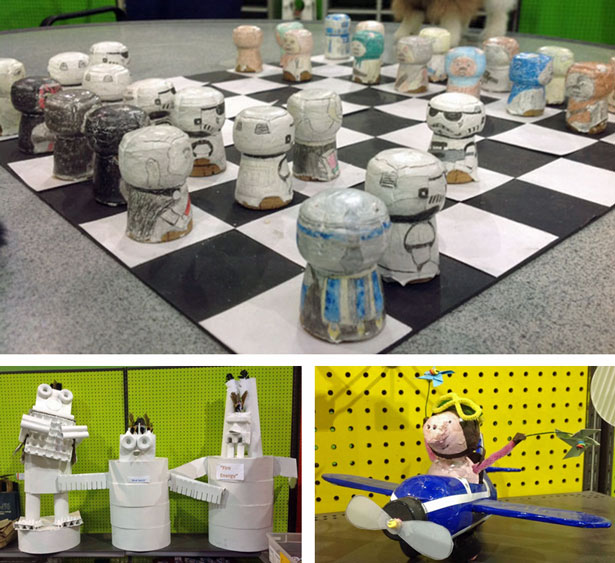 And what about the Sharpie Markers?
Finally, for our all-day strategy session Saturday, I was thrilled to have Sharpie markers for sale outside the classroom we were using for a strategic planning venue. For a guy always focused on having enough Sharpie markers with him, it was great to have an ample supply and the extra dots needed to complete a two-part multi-voting exercise on branding words.
I can't wait to advance the strategy and branding work to its final form and return to RAFT Colorado to both present the work and to spend more time recharging my creative inspiration! – Mike Brown
The Brainzooming Group helps make smart organizations more successful by rapidly expanding their strategic options and creating innovative plans they can efficiently implement. Email us at info@brainzooming.com or call us at 816-509-5320 to learn how we can help you with a strategy session and branding development to create strategic impact for your organization.