Picking up on the competitor strategy theme from the start of the week, I combed the Brainzooming archives to share a variety of competitor strategy ideas we have covered.
82 Competitor Strategy Ideas to Improve Your Competitive Success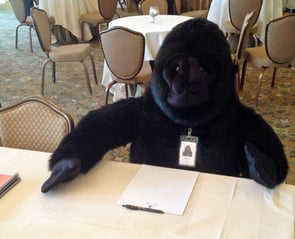 Here is a handy summary of 82 competitor strategy tools, questions, and ideas you can use to hone your competitive success now and in the future:
Going on the Attack for Competitive Success
Playing Defense with Your Competitor Strategy
There should be at least a few ideas you can start applying right away to go after that 400 pound competitor gorilla in the room and improve your brand's competitive success! – Mike Brown
The Brainzooming Group helps make smart organizations more successful by rapidly expanding their strategic options and creating innovative plans they can efficiently implement. Email us at info@brainzooming.com or call us at 816-509-5320 to learn how we can help you enhance your strategy and implementation efforts.
Affiliate Links