We are big proponents for describing strategies in simple and clear language. Everyone in your organization should be able to get, at a minimum, their part of the big strategy. This lets them take action.
They also need to get the overall strategy, too. This helps them to support and advocate for all the changes your strategy encompasses.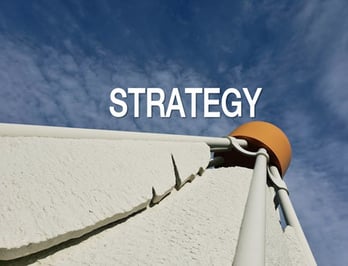 Here's a quick check for generating a simple, solid strategy that employees will be able to understand and act on effectively.
A great strategy needs to demonstrate three characteristics. Check your own strategy. Is it all three of these?
Understandable – Will employees be able to read it and comprehend your direction, even if someone isn't there to explain it?


Implementable – Will something be able to be done with the strategy to create positive business results?


Aligning – Will following the strategy create a natural inclination for employees to work in a cooperative fashion toward a common goal?
Solid (and simple) strategies should generate three "Yes" answers to these questions.
How does your strategy stack up? Ideally it displays the appropriate level of simplicity.