"Forecasters who extrapolate from today inevitably get tomorrow wrong…(but) by pitting multiple scenarios of the future against one another and leaving many different doors open, you can prepare yourself for a future that is inherently unpredictable. Brainstorming pays off. And the more possibilities you can entertain, the less likely you are to be blindsided." - Peter Coy and Neil Gross, Business Week, August 30, 1999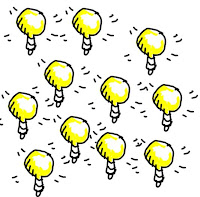 I use this quote often in presentations because it has so dramatically shaped my thinking. It's at the heart of the philosophies, disciplines, and tools I've sought to learn, compile, and develop in the past 10 years.
And when nothing is getting more certain, there's even greater value in bringing smart, multi-disciplined people together to expand your view of the future, work through possibilities, and act on them.
Ideally, you're finding that's what Brainzooming is all about. - Mike Brown