I've been trying to let go of some creative reins on the Brainzooming brand. This is a matter of necessity: too little time, too many other things to do, reaching the limits of my execution talents, needing fresh perspectives on things I have been looking at for years.
This transition forces me to formally communicate aspects of the Brainzooming brand, including strategic assumptions and brand personality, vocabulary, design standards, and other elements that have only been in my head until now.
It also reinforces something I've known for a long time: I'm both a great client and a horrible client.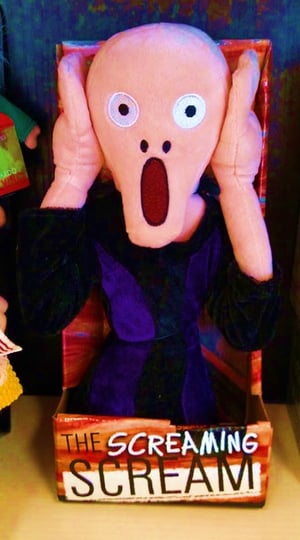 I'm a great client because of all the creative thinking background and experience communicating with creative people. I'm horrible because I have just enough creative chops to do many things myself, which I'm not reluctant to do if a project isn't quite working.
8 Pieces of Creative Advice from a Great and Horrible Client
While collaborating with others on the Brainzooming brand, I've doled out plenty of advice. Here are eight creative advice tidbits that are more broadly applicable beyond our growing creative team:
Sometimes they hire you for how you'll bring your personal creative vision to a project. Sometimes they hire you to put your creative vision to the side and perform work that sounds/looks like the brand. Know which type of gig you are working on right now.
Get the strategy down before you move to creative ideas. Return to the brand strategy and the creative strategy frequently. Nailing the strategy exactly is more important than delivering the most stellar creative idea.
Make sure you get a creative brief in place so there's some type of objective way to assess the work when you're done.
If you're strong on big creative ideas, you can probably slide on some of the fine points. If you're very strong at creative details, that can make up for not having the biggest ideas. You can't fall short on both big ideas and details, however, and think you're going to thrive creatively.
If you are struggling with both the big ideas AND the detail, make sure you under-promise and over-deliver. Work quickly to allow time to recover from dead ends. Most importantly, be a person of your word: hit the deadlines you agree on with the client.
Push yourself to explore lots of creative ideas; more creative ideas than you can imagine you need. You WILL need all those creative ideas to uncover the winning idea.
Don't throw your creative work over the transom with no explanation. Push for the opportunity to explain your bold creative choices. Once you get that hearing, be ready to tie your bold creative choices to the underlying strategy.
If your usual jobs or projects don't allow you to regularly go for big creative ideas, cultivate something else creatively that allows you to grow and develop your big creative thinking.
That's my creative advice. Do with it what you will. Mike Brown
Download our FREE "Taking the No Out of InNOvation eBook to help generate extreme creativity and ideas! For organizational innovation success, contact The Brainzooming Group to help your team be more successful by rapidly expanding strategic options and creating innovative growth strategies. Contact us at info@brainzooming.com or call us at 816-509-5320 to learn how we can deliver these benefits for you.