I'm a stickler about the word leverage. I can't stand it when people use leverage when they could just as well use use. Using leverage doesn't make you sound like an Idea Magnet; it just makes you sound like a jargon fiend.
I'll admit, though, that in the past few years, I've been thinking a lot about leverage. That ties to a conversation at a networking event with a serial investor. He told me that when he looks at businesses as possible investments, he ALWAYS looks for ones that have a leverage-related opportunity. For him, that means something is present in the business model allowing the brand to scale dramatically with disproportionately fewer resources – be they dollars, time, or something else.
6 Strategic Thinking Questions to Leverage Leverage
We most often apply a comparable version of this idea when working with clients that have started a lot of things and are wrestling with how all the things fit together. At that point, leverage looks like taking the best advantage of things that they can do once and use successfully, with little change or adaptation, many times over.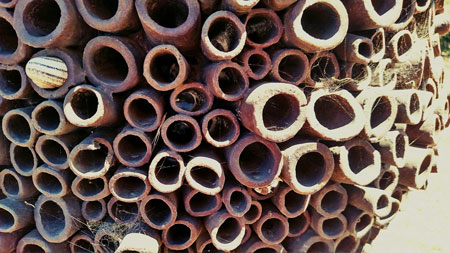 If you want to push a group to focus on these types of opportunities, here are ELSE-oriented strategic thinking questions that do the trick to get the thinking started:
Who else can take advantage of this?
What else can we (or someone else) do with this idea?
Where else can we apply this concept?
When else would this be relevant (or important)?
Why else might this matter to someone?
How else can we adapt and extend the advantage of this idea?
Running through this set of strategic thinking questions (along with whatever else you can think of) is a strong start to finding points of leverage and taking full advantage of them! – Mike Brown