Looking for ways to keep strategic planning advancing before the rest of the company starts to actively think about next year?
If you're involved in strategic planning, one valuable activity you can be doing right now is scouting out new venues in your community for offsite strategic planning meetings. Hit the web and phone, and then hit several new locations where you can potentially take the team for strategic planning this year. You may be amazed at the impact that fresh surroundings can have on enabling stronger strategic thinking.
5 Things Any Offsite Strategic Planning Venue Must Offer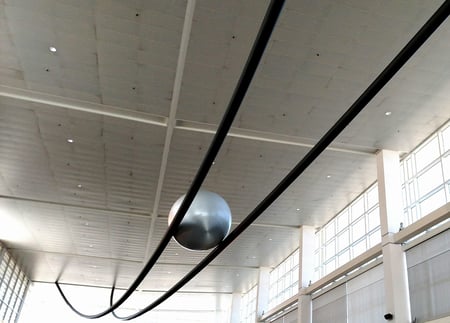 During your site visits, look for these things to help decide which offsite strategic planning venue makes the most sense to use this year:
#1 Event Planner
Make sure that the event planner at the venue understands what you're trying to accomplish during your offsite meeting. Invite the event planner into your meeting planning. Ask to see and/or hear about things they've done for other companies that might work for your team's success. If they're unwilling to engage in this type of exploration, that's a strong sign you're not in the right offsite venue for you.
#2 An Environment for Teams to Work
Look for lots of wall and floor space where you can create opportunities for small groups to collaborate, with enough space between them so that noise won't be an issue. Make sure you can secure much more floor space than they might typically offer for meetings. You want people to be able to move around and not trip over one another.
#3 Flexible Furniture
Look for flexible furniture arrangements. Big conference room tables push people into sitting in familiar places and playing the same roles they usually do in your conference rooms back at the office. Look for modular furniture and a willingness from the venue to move things around so that they're how you need them.
#4 Options for Multiple Settings
Within one facility, are there options for varied meeting rooms, environments, and team activities? While a facility with only one meeting room can work, it's fantastic to have multiple settings within a venue to vary things during the one or more days you are there.
#5 Seamless Food Service
Find out about food service. You may think it's important to be able to bring in your own food and beverages to better manage costs. For us, having to mess with these things the day of a strategic planning workshop is a major distraction from the most important work: breakthrough thinking. If the facility or a partner vendor can remove this distraction, it's a smart investment.
That's our typical list of important things we look for in an offsite strategic planning venue. When you can find all these things in one location, you have a winner. – Mike Brown