If you're starting conversations with a new employee, partner, or client, what are five business strategy questions to ask that you can consistently use to create a productive strategic conversation?
I was headed to a meeting with a client on Friday regarding a new project. The projects nature was not clear. I did notice, though, that one of the people in the meeting downloaded a copy of our free eBook The 600 Most Powerful Strategic Thinking Questions. During the meeting, the client team told me about a new initiative. It involves working with multiple similar community organizations to share learning and best practices. An early process step (scheduled to launch today) is reaching out to these new partners to begin the two-year engagement. They were wondering about what questions to ask them to, you guessed it, create a productive strategic conversation.
As our conversation progressed, I recalled developing questions for the client several years ago that worked in a public meeting that we could adapt. Searching through email, I found the group worksheets from the event. We reviewed them and selected several questions she could adapt for her calls this week.
5 Business Strategy Questions to Ask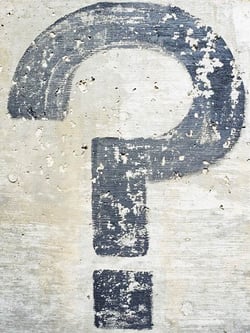 The client's assignment made me think about what I'd suggest as a standing list of five business strategy questions to ask in any situation where you're initiating conversations with a new partner.
Here's the list:
What are your (biggest) aspirations?
What opportunities are the most important to pursue?
What are you seeing that others aren't noticing or thinking about?
How do you expect to address the challenges in front of you?
Is there anything we didn't discuss that we should chat about?
Starting with these questions, you'll address goals, opportunities, and challenges. You'll also give the other party white space to open up on thinking they've been doing that the questions might not directly address.
What do you think? – Mike Brown