Since a lot of people ask about the challenges of writing a blog 5 days a week, I thought we'd follow yesterday's post on opening your creative perspectives about topics with how you can turn topics into 25 creative blog topic ideas.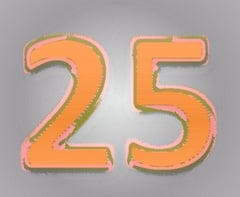 Here are 25 formats you can use to turn a topic into blog content of value for your audience. In a blog post, you can:
Share Your Opinions
React to Others' Opinions
Report News
Report News with Your Opinion
Ask a Question
Answer a Question
Make a List
Teach Something
Provide Background Info
Provide Reference Info
Do a Demonstration
Issue a Challenge / Task
Make an Offer
Reflect on Past Events
Speculate About the Future
Summarize a Topic
Cover a Topic in Depth
Relate an Anecdote
Report on a Conference / Event
Interview Yourself
Interview Someone Else
Review Something
Organize Information in New Ways
Revisit a Topic
Combine Two of These Posts
REPEAT Any or All of the Previous Ones
These formats work for your own blog and also for guest blog posts (once again...hint, hint for potential Brainzooming guest bloggers) where you want to showcase your expertise on someone else's blog. If you consider video or audio posts using any of these formats, the 25 potential posts immediately turn into 75 possibilities!
Additionally, depending on the class and specific assignment, this list could also be helpful in structuring essays for writing classes in school.
If you're still on the sidelines about blogging yourself or guest blogging, ideally these posts will prompt you to give it a try. – Mike Brown
The Brainzooming Group helps make smart organizations more successful by rapidly expanding their strategic options and creating innovative plans they can efficiently implement. Email us at brainzooming@gmail.com or call 816-509-5320 to learn how we can develop an integrated social media and blogging strategy for your brand.