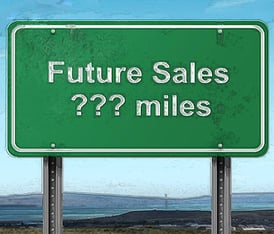 During a conversation with a business owner on the advantages of content marketing, he asked why he'd want to continue paying to educate somebody who decided to go with another provider other than his company.
My quick response during our conversation was to ask whether potential clients his company didn't win ever come back after being frustrated with their initial choices. He said they did. If the client opportunity was significant in the first place, that's reason enough to keep using content marketing to maintain contact and educate even those who aren't doing business with you right now.
11 Reasons to Use Content Marketing to Educate Non-Customers
Unfortunately, the business owner didn't select us to develop and implement his social media strategy. But demonstrating that we do what we recommend, here's a more in-depth answer to his question.
Using content marketing to educate non-customers allows your organization to:
Help maintain and build targeted awareness.
Demonstrate new thinking and capabilities as you develop them.
Stay top-of-mind for when the new wears off with the new provider.
Keep filling apparent gaps that still exist in the case you made to use your products or services.
Maintain contact with only a small incremental investment in effort, time, and cost when you are already engaged in content marketing.
Have a reason and a means to contact them in the future for something other than a check-in sales call.
Build relationships with additional influencers and decision makers involved in future sales opportunities.
Be in the potential consideration set in case they know other organizations / people who may be nearer-term prospects.
Add value to the relationship outside business transactions.
Raise ongoing issues they may be experiencing currently that you have solved for other customers.
Keep the door open to uncovering new opportunities matching your current or new capabilities.
Beyond this blog post, I've forwarded the business owner who inspired it a Content Marketing Institute article to address some of his questions and our white paper on social media ROI metrics. In our initial presentation, we also shared our own case study and strategy assessment of where his organization had clear social media opportunities.
How are you staying in touch with prospects or customers who've passed you over previously?
Are there other benefits you see to educating non-customers? And how are you doing it successfully?
Will our content marketing and education pay off with this potential client? Only time will tell, but if nothing else, it's made us smarter on laying out a solid business case for successful business-to-business content marketing, so we're already ahead of where we were! - Mike Brown
If you're struggling with determining ROI and evaluating its impacts, download "6 Social Media Metrics You Must Track" today! This article provides a concise, strategic view of the numbers and stories that matter in shaping, implementing, and evaluating your strategy. You'll learn lessons about when to address measurement strategy, identifying overlooked ROI opportunities, and creating a 6-metric dashboard. Download Your Free Copy of "6 Social Media Metrics You Must Track!"