Boost My Brand Strategy
Does your organization's brand strategy need a boost?
Let's chat on how a smart, strategic approach will boost your brand's growth and results!
Whether you have an established brand and need a new strategy, or you have made early brand strategy decisions you want to evaluate before expanding, The Brainzooming Group is ready to help you develop the right branding strategy.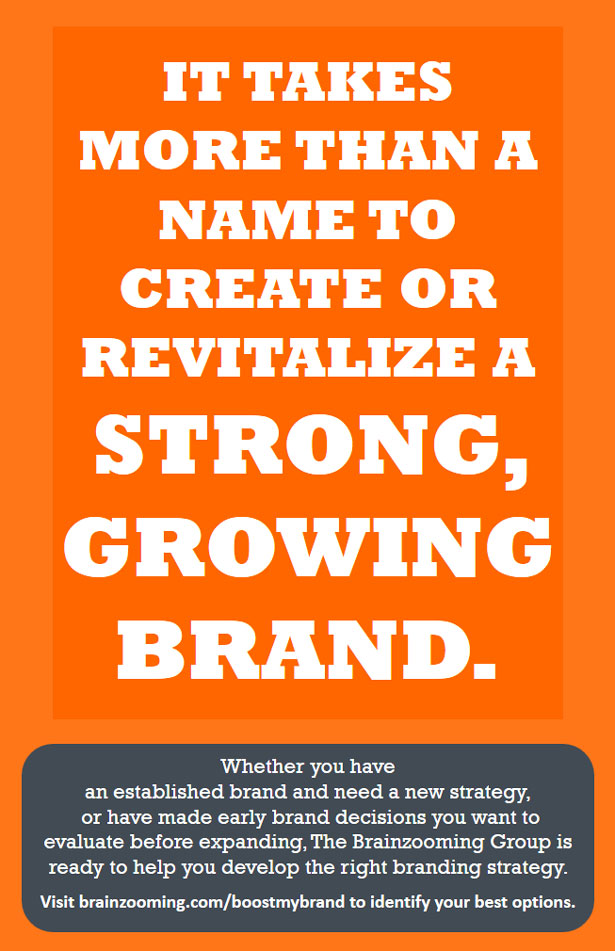 Zoom your brain!
Enter your email address for emails bursting with creativity.