Search engine optimization strategy is a big topic, yet you may have noticed among the 50 social media strategy articles from 2010 in a post last month, there weren't any on search engine optimization (SEO) strategy specifically.
Why?
Search engine optimization isn't an area of deep personal expertise, and I write about topics I know really, really well. That's why I invested time and dollars in 2010 to get a better handle on SEO, both for contributing more strongly to strategy efforts, and for understanding how it could better benefit the Brainzooming blog, particularly after moving to the Wordpress blogging platform.
Beyond reading articles shared on Twitter and soliciting input from online friends well-versed in SEO, I took a 2-day class last summer at a local community college. While it shed more light on search engine optimization, by the second day, the teacher had ME doing a blogging overview for the class! I'd attended the class looking for objective criteria on how to approach search engine optimization keyword strategies, but it just wasn't there.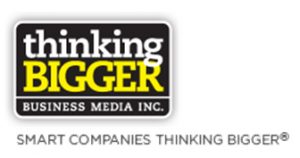 As a result, I was still searching for economical, time-efficient alternatives to continue to learn about SEO.
A great opportunity presented itself in December via a three-part webinar series on the essentials of SEO for business sponsored by good friend Kelly Scanlon's Thinking Bigger Business Media based here in Kansas City. The webinar series was spearheaded by Shelly Kramer, Founder and Chief Imagination Officer of V3 Integrated Marketing. Other webinar series contributors included Mike Belasco, President of seOverflow and Erika Napoletano of Redhead Writing. The webinar series delivered a number of outstanding benefits:
It covered a lot of ground on search engine optimization strategy very time efficiently.
The webinar series was presented by people who are not only deep in the topic, but whose expertise comes from using SEO strategies to produce business results for real clients.
While each session was strong, as a blogger, part three led by Shelly and Erika was tremendously helpful with its focus on blogging and Wordpress. They addressed the uses and value of various Wordpress plug-ins available to assist bloggers in making smart SEO decisions as they write.
When you talk SEO results it's about generating more website traffic. Since taking the course and beginning to apply its recommendations, weekly keyword-related activity on the Brainzooming blog has nearly doubled!
What's also great about the webinar series is it's still available for purchase on a pre-recorded basis. You can listen to the presentation plus download the accompanying slides. There's also the benefit of knowing somebody (me - a paying customer) is vouching for the end product, not just hyping it in advance. On my search for search engine optimization learning, at $77 for all three sessions, it's the best dollar and time investment I've made! – Mike Brown
The Brainzooming Group helps make smart organizations more successful by rapidly expanding their strategic options and creating innovative plans they can efficiently implement. Email us at brainzooming@gmail.comor call us at 816-509-5320 to learn how we can help enhance your marketing strategy and implementation efforts.