In the U.S. nearly twenty cents out of every dollar we spend goes to healthcare. It's the biggest driver of future budget deficits, the source of most personal bankruptcies, and attempts to reform the system have driven much of the political dialogue—and theater—over the past four years.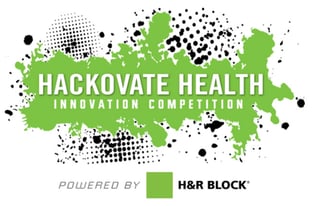 Healthcare should be an area ripe for innovation, creativity, and new ways of approaching problems. This past week ten groups presented their best hacks for healthcare innovation at the Hackovate Health Innovation Competition presented by Think Big Partners, sponsored by H&R Block, and hosted by Kansas City's own Ramsey Moshen. Presenters were vying for a $15,000 grand prize as well as the attention of H&R Block as the company contemplates how it might play in the healthcare arena.
Held in the historic and creatively inspiring Union Station in Kansas City, the finale included presenters from Boston, Los Angeles, Miami, Seattle, Ireland, and Pakistan as well as from the Kansas City area.
Five Ways to Hack the Affordable Care Act
Below, are quick slice synopsis of the five presentations I found most compelling, including what I saw as the most interesting healthcare innovation by each and what I think could come between them and success.
What it does: Makes health care pricing more readily available to uninsured and underinsured.
Interesting innovation: Makes health care pricing in the elective areas—dental, vision, cosmetic—truly transparent to people that have little experience or comfort in that arena, particularly the uninsured.
What could go wrong: The revenue comes from provider promotions. That is a labor intensive sell and also might raise credibility issues with users.
What it does: Provides low-cost health care insurance and care management to traditionally uninsured consumers.
Interesting innovation: Model was developed in Pakistan, now being applied to U.S. market with coming of ACA and health insurance exchanges. Gets companies with big stake in their supply/distribution chain viability, e.g. P&G, to provide subsidies. Uses holistic approach including Nike Fuel band-like device and ePharmacy benefit.
What could go wrong: May not work in the much higher cost U.S. system. Companies may not be as willing to provide subsidies here are they are in developing markets.
SHHADE – Supplying Home Healthcare Alternatives and Dedicated Education
What it does: Takes advantage of the ground-breaking work done by Dr. Jeffrey Brenner in identifying healthcare cost "hotspots." Brenner's work in New Jersey found that not only did 20% of patients produce 80% of the costs, but that there was also a geographic component.
Interesting innovation: Uses an intense managed care approach to working with hotspot patients, including mobile primary care service, remote patient monitoring, health coaching, and care coordination. Their geopod approach seems extremely scalable.
What could go wrong: Only get paid if they can reduce cost to insurance companies of the hotspot patients. What if savings aren't as great as business model predicts?
What it does: Makes biometric data—which drives more than 70% of healthcare decisions—more useful and understandable for the layman.
Interesting innovation: Can use data ranging from simple height and weight to complex lab results. Translates them into meaningful results, e.g. "Your heart age is X," and then provides ideas and solutions for making health better.
What could go wrong: Could be hard to get people to input the data. Who provides the revenue stream is somewhat uncertain.
What it does: Provides users both a mobile and web platform to keep track of their healthy and unhealthy activities and compare themselves to friends and family
Interesting innovation: Simple, well-designed and branded approach to making being healthy a friendly, collaborative competition with yourself and those important to you.
What could go wrong: Does it end up being just another seldom used app among the dozens on everyone's smartphone.
Healthcare Innovation - Is your organization involved?
Major themes of the other presentations revolved around helping people understand and navigate through their insurance options—including the coming health care insurance exchanges—and different ways the health care market can be made more efficient and transparent..
One other important takeaway: there is a striking diversity of organizations working at healthcare innovation. They range from the usual suspects, such as medical groups and healthcare IT suppliers, to the less expected, ranging from experts in customer experience to young college grads from Ireland who decided they and others can use smartphones to be healthier.
And that raises the question: should your organization be part of healthcare innovation, even if you don't currently think of yourself as being in that space? – Barrett Sydnor
The Brainzooming Group helps make smart organizations more successful by rapidly expanding their strategic options and creating innovative plans they can efficiently implement. Email us at info@brainzooming.com or call us at 816-509-5320 to learn how we can help you enhance your strategy and implementation efforts.