Suppose you are a marketing professional or a non-marketing leader wanting to go deep in learning about what digital marketing should be doing for your organization's success. Further, suppose that with fourth quarter coming, professional development budgets are tight – or maybe non-existent.
If this describes you, AND you are in and around Chicago, Kansas City, Austin, Miami, Raleigh, Atlanta, Toronto, Calgary, Vancouver, here is a fantastic learning opportunity.
Heck, if you are in Reykjavik, London, Paris, Berlin, or Amsterdam, the same opportunity is available to you, too!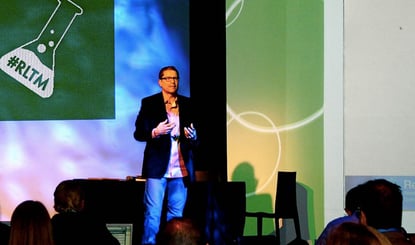 Digital Learning and the Realtime Marketing Lab Tour
The Realtime Marketing Lab 2015 Fall Tour is an international touring digital-social-online marketing event where you can find the newest ideas to address your digital marketing challenges. Through a variety of brief, focused talks from award-winning industry experts, you're go deeper into how C-Suite networking, social storytelling, social word of mouth marketing, lead generation bootstrapping, advanced digital marketing, and sophisticated LinkedIn B2B messaging secrets can deliver results for your business.
The format for the Realtime Marketing Lab 2015 Fall Tour involves a day's worth of high quality, thirty-minute presentations delivered via an amazing team of award-winning industry experts from around the globe. Rather than sticking to coast cities, the Realtime Marketing Lab tour brings intimate learning and networking opportunities to multiple metro areas across North America and Europe. For a limited time, you and a business associate can both attend for what is the already incredibly low price of $99.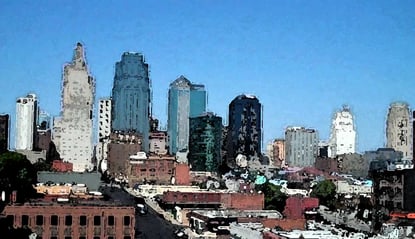 If you are in the heartland of the United States, I especially invite you to attend the September 23, 2015 Realtime Marketing Lab tour stop in Kansas City. I will be presenting that afternoon on "Making Social Strategy Understandable - Even for the C-suite."
The Realtime Marketing Lab Tour in a City Close to You
Interested in learning more and registering for this exclusive offer?
You can use these links to see who is speaking at each of the Realtime Marketing Lab stops and register to attend.
With no large travel bills, exorbitant registration fees, or time away from home, you need to grab this digital learning opportunity as it rolls through your town in the weeks ahead! – Mike Brown